Regular readers of our blog are fully aware that Shopify can be integrated with Amazon in order to sell products through Amazon without requiring customers to go directly to the Shopify retail store. Well, we have good news: Shopify users can do the same thing with Facebook. The Facebook sales channel makes it possible for Shopify retailers to sell their products directly on their Facebook pages via a seamless experience that eliminates the need for customers to go searching the retailer's main store.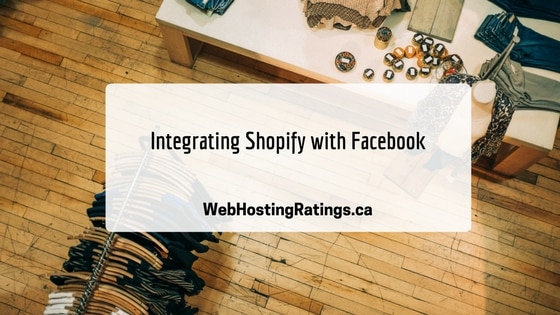 Why would you want to integrate Shopify with Facebook? There are a lot of reasons:
Customer convenience
Greater marketing opportunities
A larger customer base
The SEO opportunities social media offer
Opportunities for cross promotion.
The long and short of it is that integrating Shopify with Facebook opens new opportunities for sales, networking, and marketing. Not taking advantage of Facebook is akin to not using the full power of Shopify to do business online.
The Facebook Sales Channel
Seasoned Shopify users know that doing anything outside the platform requires setting up an external channel. This is certainly the case with Facebook integration. To get started, you first have to log in to Facebook and review their sales policies. Then verify you are eligible to sell on Facebook. If you are not, you will need to get that squared away first.
The next step is to add the Facebook sales channel to your Shopify set-up. It is as easy as implementing up any other sales channel. Navigate to Admin>Sales channels. Then click 'Add Sales Channel' followed by clicking on 'Facebook'. Finally, click 'Add Channel'. You are done.
Next, you will need to connect your Shopify store with your Facebook account. Just go into the sales channel and click 'Connect Account'. You will have to enter your Facebook username and password if you are not already logged in. If you are logged in, Shopify should recognize that and then ask you to verify your login information.
Once logged in, Facebook will ask you for some additional information to verify that you actually want to connect your Facebook account with your Shopify store.
Selling on Facebook
With the Facebook sales channel added and your accounts linked together, you are ready to start selling on Facebook. We will go through this in more detail in the next blog post, so be sure to check it out and read it. In the meantime, selling on Facebook is a three-step process. It includes determining how your customers will check out, adding products to your Facebook page, and then determining how orders will be processed.
Selling on Facebook is an effective way to increase both your sales and your online reputation. If you are a Shopify user with a Facebook account as well, integrating the two could be one of the best things you will do for both. We highly recommend using the Facebook sales channel as a means of expanding the reach of your business. It's easy to do and very effective.