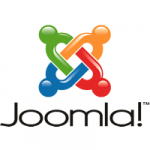 Would you like your main page on your Joomla site to look completely different from your other pages? While you may want your site to look very similar, there are occasions when it could be useful to make the front page look completely different. You can do this by using a different template, adding modules to the main page, or making a custom CSS for the main page.
Changing the Template
When you select a template for your site, it applies it to every page. However, there is a way to override the default template for your main page (or any other page in your Joomla site).
First, login to your Joomla site and click on Extensions, then Template Manager. That is where you can see which template is currently selected as your default. Now look at the other templates and decide which one you are assigning to the page you want to look different (we will call it the main page throughout this tutorial just to make it easier). Click on it and then click on the radio button for "Select from List" in the box for Menu Assignment. Now you will have the option to select different pages for this template. Any page you do not select will use the default template.
Adding Different Modules
That was the easy way – but what if you need to do more for your main page? There are a few other things you can do to make it stand out. One thing you can do is add different modules. These modules will only appear on your main page. On the administrator menu, click on Extensions, Module Manager. Click on New. Click on the type of module you want to add to the home page. Then select the properties for that module if necessary (some modules will not have any properties to assign).
The most important part here is the position of the module. Go to the bottom left of the properties box where it says Menu Assignment. Select the "Select Menu Item from the List" option. Then select "Home" from the list of options. Make certain every other option on that list is deselected. Now click Save. That's it – you'll see the module you've created on your home page but nowhere else.
Custom CSS
Finally, you can create a custom CSS sheet for your home page. Click on Menus, then Main Menu. Click on the menu item beside your home page. You will see the Parameters slider on the right. Click on Parameters (System). You will see a Page Class Suffix section. Whatever text you add here will be added to the CSS class for your home page. It will not be used anywhere else. You can then create a special CSS style sheet that will only change how your main page looks.
You will need to know how to create CSS parameters in order to use this option. There are a number of tutorials available that will walk you through how to use CSS. Once you know how to change up your home page using CSS, you will be able to override any of the defaults for your Joomla site by editing this CSS sheet.