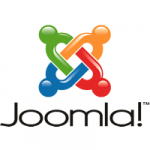 A great Joomla site that cannot be found via a search engine is not going to do much good for you.  You need your site to be SEO-friendly and to appear in a number of search engine results.  Joomla, unlike some other CMS, is not exactly SEO-friendly out of the box.  You are going to have to make a few tweaks to your site in order to get it on the first page of as many search results as possible.  This Joomla tutorial will go over a few of the things you can do to bring in more visitors to your website from search engines.
Note: for these steps to work, you are going to need to have your Joomla site running on an Apache server.  You will also need the mod_rewrite package installed.
Step 1: Rename your htaccess.txt file to .htaccess.  This lets you enable options such as URL rewriting.  The .htaccess file is used by Joomla and by mod_rewrite.
Step 2: Log in to your Joomla site and go to Joomla Global Configuration.  Here, you are going to want to change some of the SEO settings for your URLs.  Turn on "Search Engine Friendly URLs" and "Use URL Rewriting."  The first will remove any weird symbols and other unusual characters from your URLs, making it easier for people to type them in.  The second option will remove the /index.php/ part of the URL.  Again, this relies on having mod_rewrite installed and the htaccess.txt file renamed to .htaccess.
Step 3: Make certain you are using all of the tags on your images.  This advice goes for all types of websites, not just Joomla.  You need to add alternative text to each image because search engines cannot view the image itself.  All they have to rely on is the text, so make certain it includes a good description of the image, preferably with at least one keyword.
Step 4: Do not forget your meta descriptions and the page title tag.  This meta data is vital in attracting search engine spiders and getting your site onto the right search results.  It is possible to go to each article or menu item on your Joomla site and create meta data for it, but there are some easy ways to do meta data for your entire site.  Using the SEO Boss component, for example, allows you to edit all of the meta data for every page without going to each one.
Step 5: Be consistent with your naming practices.  This includes the naming of individual webpages and the naming of your images.  This will help you avoid duplicate content, but it will also make it easier to you when you are linking to different pages.  Are you going to include a slash at the end of each page address or not?  Will your pages end with .htm, .html, or have no suffix at all?  Whichever you decide on, make certain that is the method you always use.
Why? Because Google and other search engines may penalize a site that has a good amount of duplicate content on it, so you do not want anything that is exactly the same.  It also makes it easier to other sites to link to your pages and makes it easier for you.