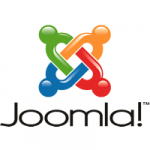 There are any numbers of reasons you may wish to transfer your site from a Joomla to a WordPress-based one. You could be selling your website to someone else, or you may want to see if the grass is greener on the other side.
To that end, we're going to demonstrate how to migrate your Joomla site (using any version) to WordPress.
Step 1 – Install WordPress

First of all, you must have WordPress and Joomla installed on the same server. It must be in the same folder as your Joomla installation. Furthermore, both your Joomla and WordPress sites should be online and ready to go.
To complement your WordPress server installation, install the FG Joomla to WordPress plugin. There are similar plugins, but this one has been proven to work well.
The plugin allows you to migrate sections of Joomla into WordPress. You can import/export whole pages and posts. The premium version isn't necessary, although it does add a range of additional features.
Step 2 – Running the Importer

Assuming the plugin has been activated, you should now run the importer by going to Tools>Import>Joomla (FG).
This will begin the importation process in WordPress. Take note, you are importing not exporting during this process. You do not have to do anything on the Joomla side. If this doesn't work, check the plugin on the dashboard to ensure it is activated as this does not happen automatically.
Step 3 – Configuring Your Database

Before the content move can be finalised, you have to configure the database using parameters supplied by Joomla. If this all sounds complicated, the database parameters can be found in the configuration.php file in the main directory of the Joomla installation. You'll have to access your FTP manage to read this.
This information needs to be on the same server. It essentially tells the server to place all the information in the Joomla directory into the WordPress directory.
Step 4 – What Have You Imported?

Once you have clicked 'Import Content', the process will be finished. At this point, you need to conduct a checking process to ensure everything that has been imported has gone through correctly.
Sometimes there can be errors. For example, an image may not have transferred or some files may be missing. This tends to happen when you're transferring sections of your website over.
You have not lost the data; go back into the Joomla directory and look for the content at its original location. Begin this process again, but this time do it for just this specific section. The plugin mentioned above makes it easy to select specific parts.
What Can You Do Now?

Assuming you've imported all the information you need, you should refresh both your WordPress and Joomla pages to ensure the import has gone through correctly. If nothing has changed, the best option is to clear your cache. Your browser doesn't necessarily register all changes straightaway.
At this point, your content will function in the same way as any WordPress-related content would. You can also reverse this process using the same plugin to send your content back to Joomla, should you ever change your mind.