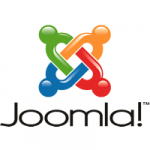 Around this time last year, we did a post on speeding up your Joomla website. In it, we told you about managing extensions, enabling caching and Gzip page compression, and optimizing images. While these four things will certainly make your Joomla site load more quickly for viewers, there are even more things you can do to help speed up loading times. This Joomla how-to will share a few more ways of making your Joomla site lightning fast.
Avoid Modules that Call Other Sites
While you are keeping on track of your modules and plugins, removing those that you do not use, look at which ones pull information from other sites as well. Plugins that get the time from a world clock site or those that gather information from an RSS feed have to connect to that other site. This takes extra time, especially if those other sites are slow or are having technical issues. If possible, avoid using modules that do this, especially if they load a lot of information from these other sites.
Use Minimalist Templates
Some Joomla templates have many images, and as we have discussed before, images can take a long time to load. Even if you have optimized all of your images, it is still going to add to your loading time if you have a lot of them. If whatever you are using your Joomla site requires a good number of pictures, use a template that helps reduce the loading time.
Look at your Joomla Tables
This tip may not necessarily help you that much, but some people have seen their load times reduced by optimizing their Joomla tables. You can do this by downloading plugins such as Optimize Your Tables. This plugin will optimize the database once a day, reducing as much overhead as possible. Updating your MySQL and PHP to the latest version can also help here. You can use a tool like phpMyAdmin to repair and optimize your tables, too.
Analyze Your Site
There are a number of free website analyzers online that will look at your site and give you advice on how to optimize it. Web Page Analyzer (www.websiteoptimization.com) is one such free service that will give you information such as how long it takes a webpage to load and why. These tools can be of great help when trying to figure out why your website is not loading as fast as you would like it to.
Make Sure Joomla is Updated
Always keep Joomla updated to the latest version. In addition to optimizing your site's load speed and other capabilities, this also keeps your Joomla site more secure.
Remove Old Posts that Aren't Active
Some Joomla users have posts that are obsolete or, for whatever reason, are still on the site in draft form. If you are never going to make these posts public again and have no need for them, delete them. Anything that takes up space is going to have an impact on your site. It also keeps your Joomla site tidy and more organized.