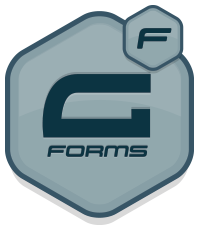 It's no secret that WordPress makes rapid site development a cinch for non-technical users. Sadly, few webmasters take full advantage of WordPress's expansive roster of potential capabilities. Forms are one area where many users fail to differentiate their sites from the rest of the pack. Beautiful, user-friendly forms encourage interaction and help to further a site's objectives. The best way to craft feature-rich forms on the fly that promote user interaction is with a dedicated form builder like the acclaimed Gravity Forms.
What Is Gravity Forms?
Simply put, Gravity Forms is a robust plugin that gives webmasters a ton of options when creating their contact forms. It can be used for designing email subscription sign-up forms, membership sign-up forms or simply allowing followers to comment on blog posts. The great thing about Gravity Forms is that it can integrate with a host of third-party services like PayPal, Stripe and Aweber. That flexibility allows webmasters to do so much more with their forms.
Features and Functionality
Like most form builders, Gravity Forms boasts a variety of templates that can be used to build on. Users can create surveys, quizzes and opt-ins with conditional logic. Supported features include dynamic field population, checkboxes, drop-down menus and CAPTCHAs. Gravity Forms also features a variety of custom CSS classes that help users to quickly fine-tune the appearance of forms. You can potentially use your forms for everything from pre-sales questions to eliciting user-generated content such as product reviews.
As impressive as the native features of Gravity Forms may be, the third-party services integration is where the real magic lies. One of the most powerful plug-ins available is the Gravity Forms AWeber Add-On. It allows sites to automatically add users to email marketing lists based on a variety of criteria. Additional integration options include Twilio, Freshbooks, WooCommerce and Jigoshop. While some add-ons require a Business or Developer License rather than an entry-level Personal License, they're well worth the extra cost.
Should You Use Gravity Forms?
Considering the fact that a Gravity Forms Personal License is just $39, this versatile service represents a tremendous bargain for site owners. Anyone that's running an e-commerce shop or even a smaller non-profit organization can use Gravity Forms to improve their sites. Besides its utility, this add-on can claim some of the highest quality code that you'll find in the WordPress aftermarket. Ultimately, there aren't many sites out there running WordPress that can't benefit from Gravity Forms.