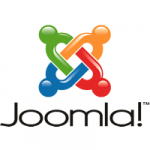 As Joomla is an open source application, there is always the risk of your Joomla installation being the target of hackers. If your site is a business website, then a hacking attempt could end up a disaster that costs your business time and money. There is an old adage that says, 'prevention is better than cure', and this is very true when it comes to preventing hackers from accessing your site.
Every day, there are thousands of unauthorized attempts to log in to various websites around the world, and many are successful in breaking in. It is imperative that website owners are prepared for this and are taking the correct precautions.
It is widely accepted that most hacks are the result of weak passwords, plugin vulnerabilities, and obsolete software, so there are a few things based on these that can be done to prevent hacks from happening. Below we have listed a few tips on how you can best protect your Joomla website from hackers.
Stay Up to Date
It is crucial for Joomla website owners to ensure they are using the most up-to-date version of the CMS because each new version will have updates for security issues. The most current version offers the most protection currently available to your site, so it is important to schedule regular checks for updates.
You also need to ensure that any extensions you have installed are updated as hackers often gain access to websites through security issues within extensions and plugins. Some extensions are more vulnerable than others are, so it pays to check them out before installation.
Use Stronger Passwords
Many website owners are still using the default username 'admin' that is created on setup of their Joomla site. This is a huge mistake and one that often leads to websites being hacked. Usernames should be obscure enough that they cannot be guessed by those using brute force techniques to gain access to your site. Once you have chosen a username that cannot be easily guessed, you will need to do the same with your password. The strongest passwords contain a combination of letters and numbers as well as special characters.
Many people think that by using a password generator, their accounts are impenetrable; this is not the case. Because password generators use algorithms in the generation process, hackers can easily compromise them.
Install Joomla Security Extensions
As many hackers gain access to websites through vulnerable third-party extensions, it is important to only install extensions from trusted sources. If you want to improve the security of your Joomla site, installing Joomla extensions is a wise move. There are a number of extensions that will give your site added protection, including jSecure, jHackGuard, and jomDefender.
Add Extra Protection to Your Administrator Folder
To ensure added security, you should password-protect the administrator folder by creating an .htpasswds file. This will cause the browser to ask for a login. Password protection on your administrator folder will typically break script that is using Ajax at the front end.
Make Sure You Back Up
As previously mentioned, open source applications are always going to be at risk from hackers intent on breaking in, so regular backups of your site are important. By doing this, you can always revert to your most recent backup if necessary.