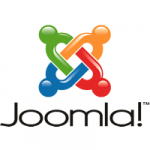 Creating decent forms on your Joomla website can be an absolute nightmare if you know nothing about hard coding. Furthermore, is the point of using a CMS such as Joomla not one of making site creation and maintenance as easy as possible without having to know line upon line of code? Well, there is good news. You can integrate Google Forms into your Joomla website if you are willing to accept some of the deficiencies of the Google platform. The forms you can create with Google Forms are ready to be used in Joomla out-of-the-box.
What kind of forms are we talking about? Just about any kind of form you can think of. The basic contact form comes to mind, but you could also create surveys, polls, sign-up forms for a particular activity, questionnaires for your business, and on and on. Any form requiring user input that is subsequently sent to you for analysis or record keeping can be handled with Google Forms.
Create Your Form
The first step in this process is to sign into your Google account, navigate to Google Forms, and create your form using their online interface. It is pretty straightforward. You designate your questions along with any explanation text you want to include. Then provide Google Forms with the basic information it needs to make sure the form functions correctly, and you're all done.
Once you are happy with your form and you have saved it, click the 'View Live Form' button in the upper right-hand corner. It will load in a new tab or in the same tab you created it in. Either way, you will see a new URL in your address bar. Copy that URL; we will use it to integrate the form into your website.
Making It Appear in Joomla
To insert the form into to your website, go to the Joomla Administration section and create a new Menu Item. Next, select ' Wrapper' → 'IFrame Wrapper' and paste the 'View Live Form' URL into the dialogue box. Configure the rest of the Menu Item to suit your needs, save your changes and check your website's front end. You should see your new form right away. You can even test it by completing the form and submitting it yourself.
This quick and dirty way to get forms into your Joomla website is obviously not optimal. It would be best to learn how to custom design forms that can be manually embedded in your website so there would be no need for third-party servers such as Google. However, if you do not know how to code, and you have no interest in learning, Google Forms offers a great time-saver.
There are a number of extensions for form creation that you might find more suitable than Google Forms. Nevertheless, keep in mind that extensions are not always dependable if developers do not keep up with Joomla updates. The advantage of Google Forms is that your site simply acts as a host for the form's link on Google. As long as Google Forms is up and running, and there's no reason to suspect it would not be, your form will always be accessible to your website visitors.