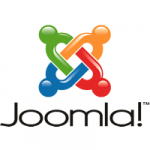 Joomla is a great content management system (CMS) with a tremendous amount of built-in functionality. Among the many great features is the opportunity to configure your Joomla website to send you e-mail in the event of a newly registered user or something else, like in response to your newsletter. As always, Joomla offers several different options for making this happen.
The default method for sending e-mail through Joomla is via PHPMailer, a code library of commands to safely transmit e-mail from one server to the next using PHP code. PHPMailer is a very common library that is used on websites around the world. For Joomla users, however, there may be two problems. First, their web-hosting server may not support PHPMailer. In such a case, a Joomla website would be unable to send e-mail messages of any kind. The second problem is the common 'could not initiate mail function error' that drives so many Joomla users crazy. Using SMTP is the solution to both problems.
SMTP (Simple Mail Transfer Protocol) is the internet standard for e-mail. It is probably safe to say there is not a single web host provider anywhere in the world that does not support it. What's more, it is extremely easy to set it up in Joomla.
Setting up SMTP
To send mail via SMTP instead of PHPMailer, log onto your Administrative panel in Joomla. Click on System→ Global Configuration→ Server. From this menu, you can configure SMTP to work with your system. Under Mail Settings, configure the following:
Send mail – Yes
Mailer – SMTP
From email – your site email address
From name – your personal or company name
SMTP Authentication – Yes
SMTP Host – localhost
You will also see settings for SMTP Security, SMTP Port, SMTP Username, and SMTP Password. If your web-hosting provider uses cPanel, you can find all of this information by logging on to the panel, navigating to the e-mail section and clicking on the 'configure your e-mail' link. Otherwise, contact your provider's support department to get the information.
Once your options are entered and saved, you should be able to send mail via SMTP. You can test it by registering as a fictional user or triggering any other part of your site that would normally involve sending you e-mail notifications. If it doesn't work, check the settings with your hosting provider and try again.
When It Doesn't Work
In those rare instances where you believe all of your settings are correct and SMTP still does not work, the problem is usually related to SMTP authentication. You should have noticed in your settings that you could check SSL/TLS or 'nothing' as your choices. There are times when a web hosting provider uses either SSL or TLS separately, causing a conflict between their server and your localhost. Your web-hosting provider may be able to make a change on their end to overcome this problem.
Now you know how to send mail through your Joomla website using SMTP rather than PHPMailer. Even if you are not currently encountering problems with PHPMailer, you may still want to make the switch. As long as SMTP continues to be the internet standard, it is the one likely to give you the fewest problems for the foreseeable future.