Shopify retailers are known for establishing their own e-commerce sites. These sites act as a main sales channel. However, a Shopify e-commerce site does not have to be the only site through which retailers sell. Retailers can use other sites simply by taking advantage of Shopify's 'Buy Button'.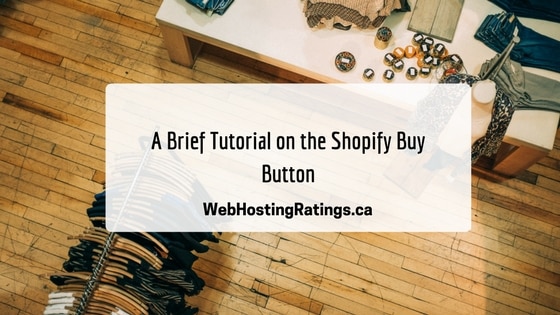 The Buy Button is really just a graphical representation of some underlying code that directs website users to the Shopify shopping cart. Shopify retailers can place these buttons on other websites, enabling visitors to buy products without having to go directly to the site owner's e-commerce property. Buy Buttons represent an excellent way to expand a retailer's reach without having to create multiple e-commerce sites.
Add the Sales Channel
Before you can use the Buy Button on outside websites, you first need to activate the Buy Button sales channel in your Shopify admin. To do so, navigate to Admin>Sales channels and click the + button beside the heading. This will open a dialogue box where you can add additional sales channels. Just click 'Buy Button' followed by 'Add Channel', and you're done. Now you are ready to start creating buttons that you can use on other sites.
Creating Buttons
You can create an unlimited number of Buy Buttons relating to every product on your retail site. You can create buttons for individual products or, if you prefer, groups or collections. Furthermore, you can generate buttons as either snippets of code or HTML links.
To create a new button, navigate to the Admin>Buy Button. You will then be prompted to choose a product and a template that determines what the button will look like. You can customize the template if you don't like its colours or text. You will also have to decide on some other options that will tell the button what to do when clicked. When you're all set, click 'Generate Code'.
Using the Code
The final step is to add the code to your external website. Copy it from the Shopify admin and paste it directly into the HTML code of the page on which you want it to appear. This is usually somewhere in the body of the document.
If you're using a popular content management system like WordPress or Joomla!, you should be able to view pages and posts as text rather than a graphical presentation. Editing in text mode shows you the raw code that makes up the site. This is the best way to insert the code in the right place.
Now you know the basics of how to use Buy Buttons to sell products on sites other than your main Shopify retail site. If you operate any other sites in support of your e-commerce site, like a separate blog, for example, creating a Buy Button or two could dramatically improve your sales. Try creating just one button and placing it where you think it will do the most good. If it works, you can create and place as many more as you like.