E-commerce solutions and content management systems would not work well if they didn't offer robust support. Let's face it; the platforms are developed to put complicated internet tools into the hands of people who are not trained professionals. Without strong support, they would not be able to use the platforms to their advantage. Thankfully, Shopify offers a lot of support through the Shopify Community.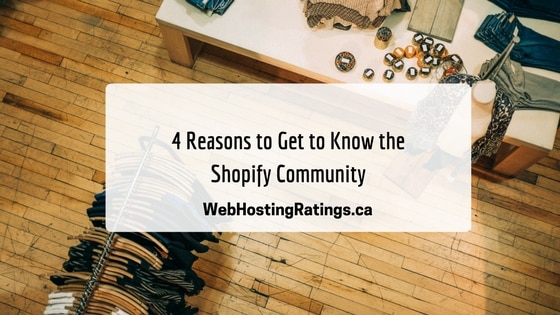 The Shopify Community is made up of a host of resources that users can avail themselves of for a number of reasons. They can turn to the Community for answers to their questions, tips and tricks for using the platform or selling products, and even easy solutions to complex technical problems.
If you are a Shopify user who has not yet become familiar with the Community, here are four reasons you should change that:
1. E-Commerce University Guides
Shopify offers what they call 'E-Commerce University Guides' as educational resources for Shopify users. The guides contain a lot of practical information about setting up and using Shopify and making the best of being an e-commerce retailer. The official Shopify documentation lists several example titles, including:
How to find a product to sell online
The ultimate guide to crowdfunding
The ultimate guide to pop-up shops
50 ways to make your first sale
The ultimate guide to business plans
The definitive legal guide to e-commerce
The ultimate guide to dropshipping.
2. The Shopify Blog
Anyone who knows anything about online marketing knows that the blog is a great tool for connecting with users. The Shopify blog certainly fits that bill. Shopify regularly updates its blog with new content that can be anything from company announcements to how-to articles. There are literally dozens of great blog posts to choose from.
3. Shopify Discussion Forums
The forums operated by Shopify are the best place to go when users have technical questions. Forums tend to be populated by the kinds of people who live and breathe tech issues. In order to be part of the Shopify forum, users need to register for an account, after which they will receive a username and password. Don't worry, though – registration is free. Bear in mind that the forums are governed by strict policies for content and decorum.
4. Shopify Webinars
The people behind Shopify understand that what they have developed is an evolving creature. As a result, they have created a series of ongoing webinars designed to help users make the most of their platform. As of the time of this writing, there were three different webinars scheduled on different days and times. You can get a complete schedule by visiting the Shopify website and searching for webinars.
The Shopify Community exists to help users make the most of the platform as e-commerce retailers. All of it is free of charge, so there is no reason not to take advantage of it. Get to know the Community; that's why it's there.