The original Shopify platform was intended to be an e-commerce platform for individual and smaller retailers looking to set up an online shop without necessarily committing to a brick-and-mortar location. It has performed very well in that regard. It has performed so well, in fact, that developers eventually introduced the Shopify Plus platform for enterprise users.
Shopify Plus could be considered the standard Shopify platform on steroids. It is designed for enterprise customers with high volume sales. Among its many benefits is the ability to create wholesale accounts in addition to existing retail accounts. Why do we mention this? Because you may have a desire to establish wholesale accounts for some of your customers even though you are not yet an enterprise level user. That's okay. You can still upgrade to Shopify Plus.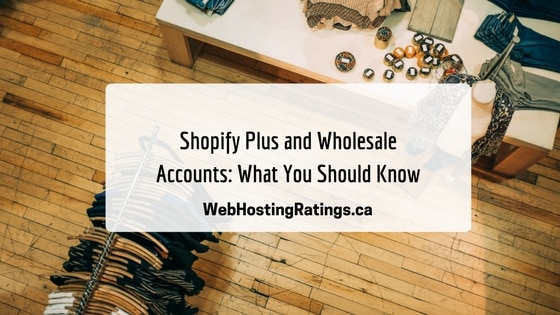 What Is a Wholesale Account?
The world of commerce is dominated by two primary levels of sales. The retail level is what you are already used to vis-à-vis your Shopify store. Retail sales are what occur when customers purchase your products or services. The wholesale market is that which you engage in when you purchase your products from suppliers. You are a wholesale customer to those suppliers, purchasing their goods and then reselling them on your site.
A wholesale account essentially lets wholesale buyers purchase your products for resale. As wholesale buyers, they purchase in bulk in return for getting a lower price per item.
In Shopify, the only way to establish 'official' wholesale accounts is to upgrade to the Shopify Plus platform. You could still sell to wholesale customers without an upgrade, but that would mean keeping track of sales and adjusting prices for wholesale customers using reimbursements, discount codes, or some other means. You would also miss out on the other benefits Shopify Plus offers.
Benefits of Upgrading
There are lots of benefits to upgrading if you are so inclined, the first being that your wholesale store will be based on your current retail store. That means you don't have to build a wholesale environment from scratch. You can offer the same products to your wholesale buyers, and you can add items that will not be available to your retail customers.
Other benefits include:
the ability to establish category or store-wide discounts automatically applied to wholesale customers;
capacity to set different prices for different wholesale buyers;
the ability of customers to log on and create customized orders;
invoicing capabilities linked directly to payment processors;
customized fulfilment messages that can also be linked payment processors; and
automatic updating of invoices as customer payments come in.
Upgrading to Shopify Plus is obviously not right for everyone. But if your business has expanded to the point that you are entertaining wholesale customers, you might want to consider an upgrade so that you can take full advantage of the enterprise-level solution. Full support is offered with Shopify Plus along with an extensive collection of help-oriented resources including videos and tutorials.