When Shopify was first introduced, it offered only basic reporting function. As such, reports in the platform were included with every Shopify plan. Things have changed, though. Reporting has improved to the extent that Shopify's reports rival the best in the industry. Along with increased reporting capabilities is the reality that the reports any given site owner has access to depends on the plan he or she subscribes to.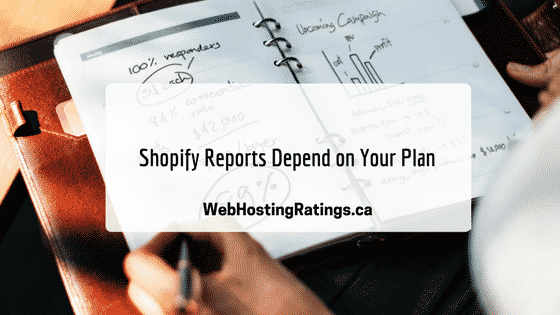 rawpixel.com
The most expensive Shopify plan obviously offers all the bells and whistles. This applies to reporting capabilities. Just to give you a little comparison, Shopify's most expensive plan gives you unfettered access to all six preformatted reports as well as a seventh option to create custom reports. The platform's least expensive plan gives you access to only two preformatted reports.
For further reference, the six Shopify plans at the time of this writing are:
Shopify Light
Basic Shopify
Shopify
Shopify Advanced
Shopify Plus.
The first two plans provide access only to the Store Dashboard and Finances reports. There is no access to customized reports. The middle plan, known simply as 'Shopify', provides access to all six preformatted reports but no access to custom reports. The final two plans give you everything.
Reports Available in Shopify
Reporting is key to understanding how your business is doing online. Every Shopify owner must ask him/herself how well he/she's using reporting facilities and whether he/she needs access more reports than he/she currently has. It would be foolish to recommend you base your choice of Shopify plans solely on reporting, but reporting capabilities certainly have to be considered.
The six preformatted reports in Shopify are as follows:
Finances – Covers everything from customer payments to taxes.
Store Dashboard – Provides a general overview of how your store is doing.
Sales – Offers a detailed look at all your sales numbers.
Customers – A report that details who your customers are along with their personal information.
Acquisition – The acquisition report help you better understand how people are using your site. It details things such as time spent on your site, referrers, etc.
Behaviour – This report details what your site visitors actually do while they are on your site.
Reporting is extremely important if you truly want to know whether your store is effective or not. Take the behaviour report, for example. From it, you can learn what pages your customers are navigating to the most frequently. You can tell what they are doing before they make a purchase. When you combine that with the Acquisition report, you get a good idea of whether your website is truly connecting with customers or not.
It is common knowledge among SEO experts that reporting is critical to online success. As a Shopify user, you have reporting built in to your platform already. The only question is your access to reporting based on the plan you use. Keep that in mind as your business grows and expands.