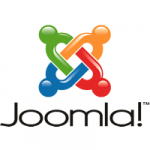 From time to time, you may experience a regular user of your Joomla website who makes it a point of causing trouble. Sometimes the trouble is intentional, other times it may be due to ignorance. At any rate, you have one of two choices: temporarily suspending the account or banning the person outright. Both options have their advantages and disadvantages.
Should you choose to temporarily suspend a user's account, you are in luck. Joomla makes it extremely easy. It can all be done right from your Administration panel. Before we get to the process, we should briefly discuss a couple of advantages to suspending an account rather than banning a user altogether.
First, users who are causing trouble may not necessarily understand what they are doing or how it negatively impacts your website. Sometimes a temporary suspension is all that is needed to motivate a change of behaviour. There is no point in losing a potential customer or regular reader if you can drive change through temporary suspension.
Second, banning a user outright does not prevent that person from creating a new account and starting over. Suspension might be more effective as long as you use e-mail authentication for new users and you do not allow duplicate e-mail addresses.
Temporarily Suspending Account
To temporarily suspend the account of a problem user, go to your Administration panel and click 'User Manager'. From there you will search for the user with the filter at the top of the page. Just enter a portion of the person's name or username to find who you're looking for. When you find the user, check the box to the left of his or her name.
You will then need to:
Click 'Edit'
Check the 'yes' button next to the 'Block User' option on the lower left of the screen
Click 'Save' to make your changes permanent
If you have successfully blocked the user, you should see two things. First, a red circle with a white 'X' should appear next to the user's name in your user list. Second, you should get a notification across the top of your screen that says 'Successfully saved User: Username'.
You can then send an e-mail to the user explaining why his or her account has been suspended. Provided the user meets your expectations for reinstatement, you can always repeat the process above to unblock the account.
Blocking Users by IP Address
Website owners who find their sites routinely attacked by spammers and hackers may be able to block users by concentrating on IP addresses. Joomla does not include this capability out-of-the-box, but there are a number of extensions that make doing so possible. Another option is to open the cPanel on your server and look at blocking IP addresses that way.
The only two downsides to blocking IP addresses are the fact that the person causing the problem may not own the IP address he or she is using, and most IP addresses are not static. In other words, IP addresses can change for individual users from one day to the next. Blocking IP addresses could cause more harm by blocking legitimate users instead of just the people causing the trouble.