WordPress users know that every time they create a new post, the CMS wants to assign it to a category. WordPress comes with a default category out-of-the-box, with the understanding that users will add more categories as they go. Categories play a major role in organizing a WordPress site for user navigation, generating sitemaps, and increasing SEO performance.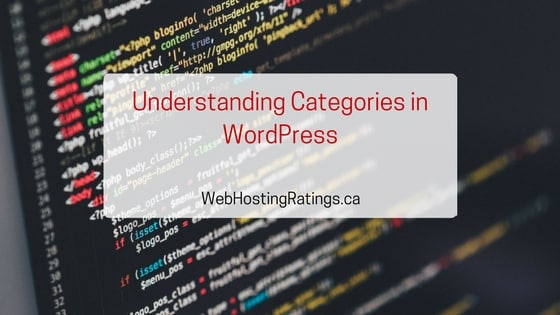 We want you to know everything you can about categories and how to use them. To that end, we put together this simple guide. Understanding categories in WordPress will help you make better use of built-in organizational and SEO capabilities.
The Purpose of Categories
Categories were originally introduced into the blogosphere to make for better SEO performance. By dividing posts into categories, it became much easier to produce site maps and to target SEO words and phrases in order to achieve the desired result. They have since evolved to be a lot more valuable.
Organizing blog posts into categories makes navigating a lot easier for users. It also allows visitors to be more targeted in their reading by letting them focus only on the categories that interest them. Lastly, categorizing posts makes it a lot easier for website visitors to quickly see the kinds of topics a website is strong on.
Working with Categories in the Dashboard
WordPress makes working with categories easy through a dedicated page in the Dashboard. To find the page, navigate to Posts>Categories. This will open a new page with information displayed in two columns. The right column is a list of all existing categories while the left column displays a number of dialogue boxes that you can use to add to or edit categories. Note the following terms from the left column:
Name – This is the name of the category as it will appear on your site. Shoot for single-word categories when possible, as anything longer could interfere with how sidebar widgets display. If you have to use more than one word, keep them short and sweet.
Slug – A slug is essentially the URL version of the category name. It is a good idea to create a slug for each category for SEO purposes. Failing to do so will prevent WordPress from using category names in URL addresses, thus hindering the SEO value of categories.
Parent – Creating categories allows you to create parents and subcategories. This might be necessary if you are a prolific blogger covering a broad range of topics. Note that categories have a hierarchy to make them easier to organize.
Description – Category descriptions are not used by all WordPress themes. If your current theme does not use them, you might not want to worry about using descriptions. However, creating a description only takes a minute or two, so you might just as well enter something anyway.
Educate yourself about categories and how to use them in WordPress. You might just find them to be very valuable to how you do things on your site.