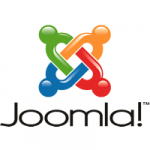 As the owner of a Joomla-based website, you are probably like millions of others who appreciate Joomla's capabilities by way of extensions. In fact, if it were not for extensions, your website may not enjoy nearly the sort of functionality it does now. So would you be surprised to hear us say you should use extensions cautiously in Joomla? You really should.
Joomla's compatibility with so many different kinds of extensions makes it possible for someone with no web-building experience to create a very attractive and functional website. That is definitely a good thing. However, extensions can also be the Achilles' heel of every content management system on the market. More often than not, they are.
Here are four reasons you should be cautious about the number of extensions you use:
Incompatibility – It is not uncommon for certain Joomla extensions to be incompatible with others. In such a case, downloading and installing a new extension could render another one completely inoperable. Worse yet, incompatibility issues could take your site down altogether.
Lack of Updates – One of the biggest user complaints among Joomla website owners is that some extension authors do not bother to update their code. An extension that is not modified to be compatible with CMS updates is one that may not work in the future, rendering a particular feature of your website unusable. Then you have to go through the process of finding a replacement extension and rebuilding that portion of your site.
Inefficiency – Do you know how many extensions you use on your Joomla site? If so, are you aware of whether or not you have multiple extensions performing the same functions that are combined in a single, alternative extension? The truth is that extensions can be inefficient to the extent that we use multiple extensions when we could be using just one. Using too many can slow down the performance of a website remarkably.
Security – Lastly is the very real threat of security issues involving vulnerable extensions that are never patched. In this one area, website owners need to be diligent to make sure any extensions they do use are, and remain, secure. Regularly research all current extensions to keep track of any potential vulnerabilities.
Perform Regular Extension Maintenance
It is a great idea for Joomla website owners to perform regular extension maintenance. By this, we mean going into the built-in extension manager and seeing what is there. Anything that is not currently being used can be uninstalled without a problem. Just to be safe, make a backup copy of your site before removing any extensions.
You might also want to use your scheduled maintenance time to do a little research on the extensions you currently have installed. The point of this research is to see whether there may be new extensions that can do the job better. It is entirely possible that an extension that is several years old does not work as well as something that was written six months ago.
The extensions in Joomla are excellent. Yet even though there is no known limit to the amount of extensions you can use, you should use them with caution. A cautious approach keeps your site safe and productive.