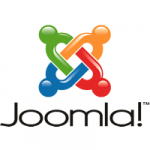 One of the last things you ever want to happen is to receive a call or an email telling you that the server hosting your Joomla site has crashed and everything has been lost. This can mean years of work, and it can bring your business to a halt, causing you to lose thousands of dollars until a new site can be created. Fortunately, there are a number of ways to create a backup of your Joomla site. One of the easiest and most popular options is Akeeba Backup. This module can create archived copies of a Joomla 3 website and allow you to restore your site from one of these copies at any time. This Joomla how-to will show you how to use Akeeba.
What Akeeba Does
Akeeba creates this backup on a computer's hard drive. That means you can make backups on multiple computers to ensure that the website is never lost. Before you can do this, of course, you have to download and install the extension. It can be found at akeebabackup.com, and it is free to download the core versions of Akeeba for Joomla, WordPress, or for PHP sites. The core version contains everything you will need to back up your site, although the professional version has some extra features that may be helpful.
After logging in, go to the Extensions, Extension Manager section of your Joomla 3 admin site. Once there, click on the Choose File button and then find the Akeeba installation file you have downloaded. Click on Upload & Install to install it to your site. Once it is finished, you will see a confirmation page stating that everything has been completed successfully.
Now click on Components, Akeeba Backup. This will take you to the main Akeeba menu where you can create a backup.
First Time Use
If this is the first time you have used Akeeba, you will need to agree to the licensing agreement. Check the three checkboxes saying that you agree, and then click on the orange Accept button.
Now you can configure Akeeba and create a backup of your site. There are a number of different options here, and you can actually create different backup profiles that save your options for different Joomla sites. This means you only need one copy of Akeeba to backup multiple Joomla sites, even when you need different settings for each site.
Here are some of the basic operations you can do on this screen:
Configuration Wizard – quickly and automatically configure your backup by answering a few questions.
Profile Management – create different backup profiles for different sites.
Configuration – manually configure your backups
Backup Now – create a backup
Manage Backups – view backups you've created and restore a backup
View Log – see when backups were created/restored
Scheduling Information – automatically schedule backups so you do not have to manually do them.
Component Parameters – view the parameters of your Akeeba extension.
You can also view the Change Log for new versions of Akeeba and donate via PayPal.
To create a backup, click on Backup Now. You will be able to provide a short description of this backup – this description will appear on the Manage Backups list. You can also enter a backup comment that is more detailed and provides more information about the site at the time the backup was created.
Finally, click on the Backup Now! button to finish the process. You can view this backup by going to Manage Backups.