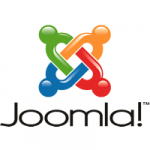 A while back, we published a post explaining how to use Akeeba to create and restore backups of your site. Did you know that Akeeba has a secondary function? You can use it to migrate your Joomla website from an old web-hosting provider to a new one.
For example, you may be unhappy with the service you are currently receiving from your current provider but you are terrified to go with something new because you are afraid of losing your site. You certainly do not want to have to rebuild everything from scratch. This is a valid concern in light of the fact that content management systems are database driven. Migrating to a new host is not as simple as copying your main website directory over to your new host. Thankfully, Akeeba is here to save the day.
How to Migrate
Migrating your Joomla site from one host to another is relatively easy, assuming two things – you are using the latest version of Akeeba, and your new host provides for Joomla installations. Check your current Akeeba installation to see if it is the most recent version; upgrade if it is not. As for your new host, almost all providers these days offer Joomla installations.
Here are the steps for successful and hassle-free migration:
Backup – Using AkeebaBackup, create a complete backup of your entire site. You can do this through the administration panel in Joomla. With your backup complete, go into your cPanel and get all of the details about your current Joomla database. This includes the database name, password, etc. You will need this information later.
Download – The next step is to download the completed backup file to your hard drive. Some people have attempted to use software to transfer the backup file directly to their new host, but this is not recommended. By downloading to your hard drive, you will always have a safe copy to fall back on if anything goes wrong.
New Installation – Go to your new host provider and set up a brand-new Joomla installation the same way you did on your old server. Once installed, you can upload your backup file to the installation folder of your new setup. In most cases, that folder will be 'public_html' under your domain name's primary directory.
Kickstart File – Visit the Akeeba website and download the kickstart.php file. Then upload the file to the root directory of your website. From there just point your browser to that file using an address such as 'www.yourdomainname.com/kickstart.php'. This will initiate the backup restoration process.
Technical Data – This is where you need the technical data from your old database installation. Just input the data when it is asked for; everything else should work seamlessly. You may have to create a new database user along with granting that user permission to use the database. If so, you can then use this new user to login to your installation and, if you want, restore your old username and password.
This technique works for most Joomla websites. If yours is complicated enough to cause problems, you can always visit the Joomla site and search for how to migrate manually. It is a bit more complicated, but the manual method works well for complex websites.