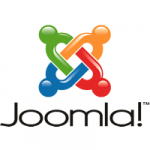 One of the key design goals of any Joomla website is to have a site that looks professional, is well organized and easy to navigate, and is inviting.  A good Joomla site will be all three.  In fact, a Joomla site designed to bring in a lot of traffic and make money needs to have all three.  For example, even an easy to navigate site may not do well if it does not look professional.
One very easy way to ensure a site meet all three of these criteria is to make use of Bootstrap.  This open-source framework was designed to help give Joomla users a boost up, thus the name.  Some of the people who work at Twitter developed it.  Bootstrap mixes JavaScript, CSS, and HTML to create a framework in which users can build their own interface components.  It supports CSS3 and HTML5, plus since it's open-source, meaning anyone can expand it in the future to support new features.
The basic Bootstrap download includes four different CSS files, two images, and two JavaScript files.  If you have Joomla 3.0, you do not need to download Bootstrap at all – it comes installed with the basic Joomla setup.  However, if you are still using an older version of Joomla, you will need to download the free files.
As of the end of 2014, Bootstrap is currently in version 3.3.1.  This newest version has a few new updates and features.  However, while Bootstrap does have most everything you will need to get started, you will have to make certain you have the jQuery installed as the JavaScript plugins require it to function.
Version 3.3.1 includes improved functionality for mobile sites.  In fact, you no longer have to do much to make a site mobile-friendly because those options are built into the basic Bootstrap system now.  Its grid system scales columns so that users have no trouble viewing content no matter what device they are using.
Once you have everything up and running, you can go through Bootstrap and take a look at its many different components.  Everything is template-based.  You can select from some of the basic templates and, if you like them, use them.  However, Bootstrap is more than just using the pre-installed templates.  It is very easy to customize each template so it fits your particular style and project needs.  Add grids, navbars, rotating carousels of images, a blog, a dashboard, and much more.  All it takes are a few clicks and some knowledge of the basic Bootstrap coding system.
Bootstrap was designed for the basic Joomla user, so it has very simple commands.  The Bootstrap website continues to be updated and features a number of very easy to follow tutorials on setting up your site.  It also comes with Bootlint, a system that will check your files for common mistakes and let you know what needs to be fixed.  There is also an active Bootstrap community where you can ask questions, get coding tips, and even download customized Bootstrap files to use on your own site.