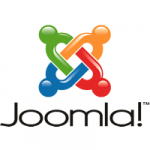 One way of making your Joomla site perform better is to compress it.  Joomla compression will compress your site's files before these are downloaded to a visitor's computer.  Since the size of these files is reduced when they are compressed, the pages will load much more quickly for visitors.  This is especially important if your Joomla site includes many graphics, videos, and other media.  The faster it downloads, the less impatient the visitor will become.  If your site takes too long, it is possible your visitors will click away from it before it even fully loads.
Another benefit is that you will not need to use as much bandwidth to transmit your Joomla site to visitors.  This means that you may be able to decrease the amount of bandwidth you pay for each month or, will not need to add more even if you get a huge influx of visitors.
How to Compress Your Files in Joomla
To compress your Joomla files, first log in to your admin account and click on System, then select Global Configuration from the dropdown menu.  You will see the option to change a number of settings on this page, but you are interested in server settings, so click on the Server tab.
On this tab, you will see a number of different Server Settings and Database Settings.  Under Server Settings, you should see Gzip Page Compression.  It will have a Yes/No button beside it.  If Gzip is turned off then the No button will be red.  Click on Yes to enable compression.  The button should turn green.  Then click on the Save button located on the top left of the page to save your changes.
More Tools to Help with Compression
This will enable compression, but it is not all that you'll want to do to help shrink your files' size.  Gzip comes with a number of different free tools you can download and add to your Joomla site.
First, you can go to checkgzipcompression.com to see exactly what you have done with your Joomla site.  On this page, enter your website's URL and click Check.  You'll see a confirmation message that your website is actually compressed and then information about both the uncompressed and compressed size.  It will also show you exactly how much bandwidth you are saving.
Some Final Tips for a Quick-Loading Site
If you still believe your website could be loaded more quickly, there are a few things you can do.  You can go into your images and see exactly how large these are and whether you really need them to be that large.  If you are uploading large images to your website and then scaling them down, you are using a lot of extra storage space and bandwidth.  The full sized image is being sent to every visitor, and that is taking a lot of time.  Resize the images before uploading them.  This way, the initial file is smaller, and after compression, the final size will be even smaller still.
Note that it is possible to receive an error message when compressing your Joomla site using Gzip.  If you receive one of these messages, make certain that Gzip is installed and is configured correctly.  You may need to contact your host server's support department if you do not control the server settings yourself.