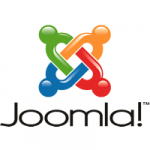 If you are new to Joomla, one of the absolute best add-ons you can get is called JSN PageBuilder. This program makes it very easy to create your own custom layouts. It turns your standard Joomla article into a table of rows and columns. You can customize each of the cells in this table, allowing you to easily decide where your text and other page elements will go. This Joomla how-to will give you a basic overview of PageBuilder and how it works.
Versions of PageBuilder
First, note that there are several different versions of PageBuilder. The free version is always completely free – you have access to a number of different features for life. However, those features are limited. The good news is that the other two versions of PageBuilder have small one-time fees. Buying the Standard or Unlimited versions can be a good investment if you plan to use your Joomla site for years. The main reason you may want to do so is that the free version is limited to five pages, while the Standard and Unlimited versions allow you to create as many pages as you want. Start with the free version, though, to make sure you like it.
Upon Downloading the Program
Once you have downloaded the program, you can go to the Extensions, Extensions Manager area to upload it to your site. Then you can install it. Once it's finished, go to Content, Article Manager, Add New Article.  You will now see the option to use the default article editor or PageBuilder. Click on PageBuilder to open the new article screen.
You'll now see a blank document with the options to Add Element and Add Row. Click on Add Row and a menu will appear allowing you to decide how many columns you want.  Some of these layouts use equal columns while others let you make one column bigger than others.
Now let's add an Element. Click on the Add Element button to open the list of elements you can choose from.  These elements include text, dividers, headers, images, etc. If you select Text, you'll be taken to a Text Settings box. This is where you enter your text and give this new Text Element a name (this name doesn't appear on your actual site, so call it whatever you want). You will also see a preview. Clicking save will save the Element.
More Joomla Modules …
You can also add Joomla Modules, audio, videos, tabs, and much more here. Again, just click on that Element and enter all of the necessary information in the box. Each Element will have its own customization options. For images, you can add Alt Text, decide how large the image will be, and even add a link to that image if you want.
Once you've added all of your different Elements and arranged them on the page as you want them, you can save that page and go to your live site. Take a look at the new page you've built. If you like it and think that JSN PageBuilder is the way to go, you can consider upgrading.