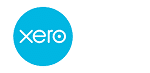 Small business owners have access to a lot of great tools that help them do what they do better. Xero for Canada is a great example. Anyone can use the online software directly through the Xero.com website or integrate Xero directly into dozens of e-commerce and CMS solutions. Xero can even be integrated with WordPress.
Do you own a website with e-commerce and WordPress at its heart? Are you a WordPress developer with clients involved in e-commerce? In either case, Xero is a great accounting solution for getting the most out of a WordPress e-commerce installation.
What is Xero?
Xero is an online small business accounting and bookkeeping software designed specifically to help you with your accounting, invoicing, bookkeeping etc. tasks. Where some accounting software offer only limited features, Xero is a feature-rich alternative that does not hold back. It includes support for:
online accounting
invoicing and quotes
sales tax
bank reconciliation
inventory control
payroll
payments
expense tracking and reporting
tax reporting.
Basically, all the general accounting needs of any small business can be addressed with Xero. New users can try it absolutely free for 30 days with no limits on functionality; they can use every feature with an unlimited number of users, all with no obligation, during the trial period.
Why is Xero Recommended for Freelancers and Small Businesses?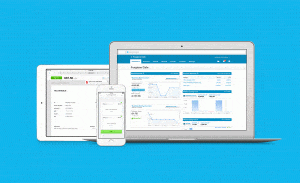 Xero is an excellent accounting software for businesses of all types. It is especially recommended for freelancers and small businesses because of its affordability and feature-rich flexibility.
In terms of pricing for Canadians, Xero Canada offers the Starter plan for just $20.00 per month, with an introductory rate of $6.30 per month for the first six months. The Standard plan is $30 per month while the Premium plan comes in at $40 per month.
As for the software's features, be prepared to be amazed. Xero is an entirely mobile solution and lets you handle all your accounting on-the-move with your iOS or Android device.
From Xero, you can manage all your bills and expenses, create invoices and quotes, create and send purchase orders, adjust your inventory, and even pay your employees.
Furthermore, Xero integrates with more than 500 different tools that do everything from time tracking to creating new products.
Integrating WordPress and Xero with Zapier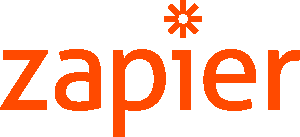 Xero can be integrated with WordPress in one of two ways.
The first is to use a service known as Zapier. The Zapier model is based on creating what are known as 'Zaps'.
What is a Zap? It is a custom instruction that responds to a user action in one environment and then triggers a command in another. You can create custom Zaps for multiple functions on your WordPress site.
For example, create a Zap that automatically updates the inventory in your Xero environment every time you add new items in your WordPress environment. You can create a virtually unlimited number of Zaps to automatically trigger actions in Xero corresponding to simultaneous actions in WordPress.
Integrating WooCommerce and Xero using a Plugin

WordPress users who also use WooCommerce will be happy to know they can integrate their WordPress sites with Xero using a simple plugin.
Integrating the two enables quite a bit of functionality including updating inventory levels, creating new products, sending invoices, and associating customers with payments.
The advantage of this plugin is that it works in both directions. Your WordPress site can be integrated with Xero for seamless communication between both for handling everything from invoice generation to creating new product lines.
Xero and WordPress – Bring It All Together
To summarize, you can extend the functionality of your WordPress business site by integrating it with Xero.
Integration brings you the best of both worlds by automating tasks between the two platforms for a more efficient and easy-to-use system.
Xero comes highly recommended for small business owners and freelancers wanting an inexpensive and highly customizable accounting solution.
If you are currently using WordPress and are in need of accounting software, we recommend giving Xero a try by visiting their website. Integrating it directly into your WordPress site is the icing on the cake.