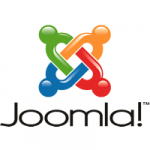 Being a savvy web user yourself, you are already familiar with the idea of using coupons and coupon codes for special promotions. Coupons have been around since the earliest days of retail. In the online environment, we tend to use coupon codes rather than printed coupons for obvious reasons. The good news for Joomla users is that coupon codes work very well within the environment.
Utilizing coupons and coupon codes on your Joomla site requires a couple of things. First and foremost, it requires an e-commerce solution that offers coupon support. Most of the major ones do. If yours does not, the best one we can recommend is known as VirtueMart, a 10-year-old open-source solution that has really matured over the years.
Assuming you have an e-commerce solution that supports coupons and coupon codes, the next thing you'll need is a Joomla extension to make it all work.
Extensions for Coupon Codes
Coupons and coupon codes are now popular enough that just about any Joomla user can find one supported by his or her e-commerce solution. The top rated extensions are:
Once you have an extension promptly downloaded and installed, creating coupons is extremely easy. Just navigate to the extension in your Joomla admin panel, click on the appropriate tab or button, and start creating. Some of the plugins allow you to designate exactly where they will be placed if you want them on-site. Others provide code that you cut and paste wherever you deem appropriate.
It is a good idea to give your coupons and codes unique names that will help you keep track of which ones are being used and by whom. Assigning serial numbers to the names is also helpful.