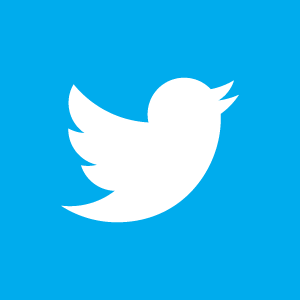 Social media management apps like Buffer, Hootsuite and Edgar are quickly becoming a necessity for businesses of all kinds nowadays. These services enable companies and solo entrepreneurs to manage social media contacts, publish content to the web and gauge ROI. If social media is a major part of your marketing strategy, the aforementioned management apps can make life far easier. Choosing the right platform for you requires taking a careful look at how each stacks up in a number of key areas.
Primary Selling Points
Buffer provides a single centralized command console for administering various social media profiles. Buffer's claims to fame are its scheduling flexibility and multi-media support. Hootsuite allows users to manage their social media interactions on Facebook, Twitter, Google+ and 32 other networks. Its major edge is social media monitoring via analytics. The new kid on the block, Edgar boasts an auto-refilling content queue and sortable post categories. Known for its ease of use, Edgar's automation capabilities are tough to ignore.
Ease of Use & Available Apps
Buffer's interface is arguably the most attractive of the lot due to its simplicity. Buffer has a web interface as well as iOS and Android apps. While it's showing its age in some respects, Hootsuite's interface continues to evolve. They've recently introduced HTML5 compatibility, media upload support and a slew of themes. Edgar falls somewhere in the middle of the pack but is rapidly gaining on Buffer insofar as user-friendliness and flexibility are concerned.
Analytics and Monitoring
At present, Buffer's analytics aren't the most impressive in the world. They do offer Google Analytics integration and Twitter monitoring via third-party app integration. Hootsuite is the hands-down winner when it comes to powerful analytics. Thanks to the acquisition of UburVu, Hootsuite provides the best real-time social media analytics on the market. Edgar is probably the weakest contender in the analytics department due to its relatively basic functionality. However, Edgar is the best option for those that repurpose content often to boost ROI.
Third-Party Integration
One area where Buffer truly shines is extensibility via apps. Automating alerts via IFTTT is a cinch and there are apps for everything from WordPress to Feedly. The Hootsuite App Directory easily equals Buffer's offerings with hundreds of extensions for every purpose you can imagine. The vast majority are free to install and use. Oddly enough, Edgar doesn't offer any third-party apps like Buffer or Hootsuite does. Fortunately, it has enough built-in functionality to make up for this deficit.
Customer Service & Support
Another area where Buffer truly excels is customer support. Innovative customer service features likeCommunity Champion add a personal touch that other social media managers lack. As an established giant in its field, Hootsuite's customer support is predictably robust. Though not as responsive as Buffer, they can be reached 24/7 via the Hootsuite Help Center. Edgar provides the same high-quality support as its rivals and will even provide a dedicated account representative for top plan subscribers.
Plans, Pricing and Value
Buffer comes in two flavors: Awesome and Business. Awesome is $10 per month and supports 10 profiles. Business starts at $50 per month and ramps up the features commensurately. Hootsuite's Pro Plan is $9.99 per month and supports 50 social media profiles, making it a fantastic value for many. Edgar's Individual Plan starts at $49 per month and supports up to 10 profiles. If you're managing a tight social media funnel, Edgar can be a great value.
The Right Tool for the Job
Though you could use all three, it's better to focus on one platform. If you're heavily dependent on viral media content, then Buffer is the one to beat. For SMBs and entrepreneurs that require top-notch analytics, Hootsuite is the best bet. For those that want a dead simple social media dashboard for publishing content, Edgar is the obvious choice. Depending on how you prefer to market yourself online, any of these excellent services could fit the bill.