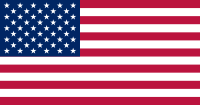 We've created this page for website owners who want their site hosted by an American web hosting service. The number of web host in the United States is huge, and while we've titled this page the best web hosting in the USA, you will understand that it is impossible to test and compared all the US website hosting companies on the market. That said, to choose the hosts on this page, we've put the emphasis on reliability, customer service and affordability.
Reliability is probably the most important factor of a web host; in its simplest form, it means that these web hosts will keep your site up and running all the time. Customer service is another factor we consider important, since running a website can get technical very fast, and you want to make sure that you have a team ready to help you, quickly and efficiently. Finally, affordability because, in a market with thousands of web hosting services to choose from, we feel that getting a quality service at a good price is not too much to ask. Without further ado, here are the USA web hosting companies we recommend:
GreenGeeks

GreenGeeks is one of the few entirely green Web hosts out there – it buys wind energy credits to put back into the grid three times (3X) the amount of energy they consume. If you don't care about sustainable energy, then you'll be happy to know that GreenGeeks is also one of the best Web hosts available. You get unlimited bandwidth and memory for your websites, you can host unlimited domains and you get an unlimited number of email inboxes when you purchase a hosting plan. GreenGeeks is a web host that was started in California, in the United States. It now also has offices in Toronto, Canada. You therefore have the best of both world, with the option between hosting your site in the USA or in Canada.
GreenGeeks also offers many other benefits. You get a free domain when you first register, an unlimited number of MySQL databases and you can use many different programming languages with your website. GreenGeeks currently supports PHP, Perl, CGI and SSI. There are over 50 different scripts that you can easily install, and there is a website builder so that you can build your very own website in minutes.
HostGator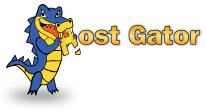 HostGator offers three different packages, and you are sure to find one that matches your needs. The Hatchling package is perfect if you are just starting out and you don't have a large website. The Baby package is for people who are getting some traffic, and the Business package offers some unique features for your large website, such as a toll-free number.
All three packages give you the essentials. You get unlimited disk space and bandwidth, a site builder so that you can quickly build a custom website, Google AdWords credit and a variety of scripts that you can easily install. HostGator also supports a large number of programming languages. You can use CGI, PHP, Ruby, SSH, Perl, Python and SSI. If you want reliable hosting with robust features, then HostGator is easily one of the best choices.
LiquidWeb

Most hosting companies only let you choose from a few packages, but Liquid Web gives you many different hosting options and choices. You can choose between shared, VPS and dedicated hosting. This means that you will get exactly what you need depending on the size of your website and the amount of resources you need. LiquidWeb puts you in control of your hosting needs.
Not only are there many packages, but you can customize the packages to suit your needs. You can change the amount of RAM used in the servers, the amount of disk space and bandwidth you get and you can also choose between Linux or Windows operating systems. LiquidWeb offers some of the best features for discerning professionals. You get cloud hosting, automated data migrations, dedicated hardware, solid state drives and you can build your very own server from scratch. If you have professional needs, then LiquidWeb gives you all the features and control you need to manage your website.