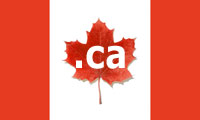 Behind every successful Canadian website is a reliable Canada hosting provider. If you are looking to get ahead online, you need the infrastructure and expertise of a Web host to help you do it. One of the great things about Web hosting in Canada is that there is no shortage of services, meaning you can host your website on servers based right here in the Great White North.
A heavily populated hosting market means competitive pricing, which is something that definitely ranks up there in terms of importance. Unfortunately, it also makes finding a suitable provider a difficult task. That is where this page comes in.
We know finding a good Web host can cause more stress that it has any right to, so we have decided to make your life a little easier and pick out what we believe are the best of the best. We've done this based on what are three primary factors: cost, reliability and customer support. These are the three things every Web host should excel at, but where many fall short.
We set our standards pretty high when reviewing Canadian web hosting companies, so you can be assured that the ones listed here are the very best Web hosts Canada has to offer.
Web Hosting Canada

Our top recommendation and for good reasons – An accredited member in good standing with the Better Business Bureau (BBB), Web Hosting Canada has been satisfying thousands of clients in 80 countries since 2003. Servers are based in Montreal and come with uptime, customer support, and 100% satisfaction guarantees. Hosting plans include shared, dedicated and reseller and come with optional upgrades, most notable of which is the fantastic Site Builder.
Web Hosting Canada places a lot of focus on value and a range of free tools such as domains, powerful control panel, and over 300 Web apps provide great bang for your buck. Security is top-notch with daily backups and anti-malware systems, support is bilingual and available 24/7, and the company is actively working to lower its carbon footprint as well. If you like everything hosting-related in one place, Web Hosting Canada is as complete a company as you will find.

GreenGeeks

The world's number one green energy company, GreenGeeks is an established name with an established reputation. Their shared web hosting is competitive and comes with a unique eco-friendly appeal. We especially like them for their WordPress hosting plan. On top of that, reseller, VPS and dedicated packages ensure services remain comprehensive and extendable, with features including MySQL, PHP, Perl, various CMS and an uptime guarantee all adding further appeal.
After becoming a force in the United States, the company expanded in Canada years ago and now offers top of the line servers in Toronto, Ontario. The 'Green' in GreenGeeks gives the company a distinct advantage over many other companies and will sit well with anyone looking to support environmental initiatives. The support team's use of social media is also very refreshing.

HostPapa

Hailing from Ontario, web host HostPapa is one of the few truly global Web hosting providers and one of Canada's recommended website hosts for small businesses. While large organisations are catered to, the SME market is where Hostpapa really thrives and its range of shared, VPS, and reseller packages are some of the best around thanks to unlimited bandwidth, email and domains.
Speaking of domains, you will get one free when you register with HostPapa, which can be used alongside a new website courtesy of the excellent drag-and-drop website builder feature. Additional points to note are HostPapa's awarding-winning customer service team and its commitment to 100% wind-energy operations.

Astral Internet

Montreal's own Astral Internet has been in the game since 2001 and has amassed some pretty high-end clients in that time, including Danone, Fiat and Galleries Montreal. The company offers a wide choice of shared hosting plans for newbies and affordable virtual servers, which will allow you to upscale as your website grows.
All services come with a 100% Satisfaction Guarantee and there is no activation fee for the hosting of any new site, or initial set up of VPS. Those looking for a complete hosting package will also be happy to know that you can get your domain name here too. Astral Internet's customer retention record is excellent and that is testament to their stellar customer service and technical support. Some clients have hosted websites with the company for over ten years without any complaints over uptime or security.
Cirrus Tech

A multi-awarding winning hosting provider based in Markham, Toronto, Cirrus Tech hosts over 100,000 domains from its Tier III standard data centers and offers services to suit companies of all sizes. Shared hosting, from the entry level Personal package to the top end Corporate offering, comes with unlimited bandwidth, while all packages other than Personal have unlimited disk space.
The company prides itself on its dedicated servers and focuses on keeping its services as up to date and flexible as possible. All products have a lowest price guarantee, and come backed by 24-hour support from a seasoned and knowledgeable team. Environmentally conscious folk will be also pleased to hear that Cirrus Hosting is a green company with high-efficiency servers and cooling systems, as well as a paper-free office.