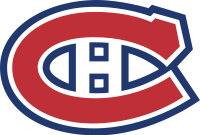 Montreal web hosting companies are a popular choice for Mtl webmasters who want their website hosted locally. On this page we list the best Montreal website hosting hosts. We've selected the recommended hosts here based on the quality of the hosting plans they offer, the features and options that are provided with each plan, the price-value ratio and the expertise and response-time of the customer support. If you're looking to host a website in Montreal, these are the companies you should go for.
| Rank | Host | Cost/month | Guarantee | Bonus |
| --- | --- | --- | --- | --- |
| 1 | WHC.ca | $3.89 | 30-day money-back | 50% discount |
| 2 | GreenGeeks.ca | $2.95 | 30-day money-back | 60% discount |
| 3 | AstralInternet.com | $4.99 | 30-day money-back | 20% discount |
Web Hosting Canada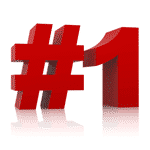 Located in Montreal, Web Hosting Canada is a versatile Web host that offers many diverse accounts and services. You gain access to both shared and dedicated hosting, and WHC.ca is dedicated to reducing its carbon footprint by using green technology.
Web Hosting Canada is a website that you can stick with as your website grows. At the beginning, WHC.ca offers shared hosting that is easy on the budget and best for small pages. When your website gets larger, Hosting-Canada offers up to 50GB of disk space and 500GB of bandwidth, which should be more than enough for large enterprise websites. Not only that, but customer service is a top priority, so they will always help you with any issues.

More Info on Web Hosting Canada
GreenGeeks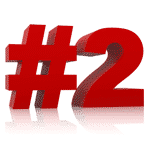 GreenGeeks provides certified green web hosting services and offers web hosting in Montreal. GreenGeeks has build up a reputation as a reliable host, while remaining a very affordable web host. As a GreenGeeks customer, you will get an unlimited web hosting plan that includes a free domain name. Getting started on Green Geeks is fast; you'll get free marketing credits, can create an unlimited number of e-mail accounts, can get a site up quickly with their free website builder, and can get help at any time with their 24/7 customer. GreenGeeks' Montreal web hosting server guarantees 99.9 percent uptime. Whether you're looking to host an online store or a WordPress blog, we recommend GreenGeeks.

More Info on GreenGeeks Canada
Astral Internet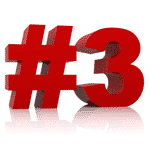 Astral Internet is another web host in Montreal who offers various web hosting services, including shared hosting, VPS hosting and reseller hosting. Astral's web hosting services offers different options to meet the needs a wide range of websites thanks to their custom services. All the web hosting plans offered by Astral Internet are available with Linux and Windows.
Astral Internet also boasts technically advanced products, and a customer service that makes other companies jealous. They have a great reputation as an excellent Montreal web hosting company. They have numerous in Quebec and accross Canada, and offer a convenient and friendly service.