If you'd like to set up a professional website quickly and don't want to deal with a lot of programming and design, WordPress is without a doubt one of the best ways to get up and running. As with any development project, a WordPress-based website succeeds or fails on the strength of its underlying hosting. Though incredibly flexible and powerful, WordPress does have a few basic hosting requirements. You'll need a host that supports either the Apache or Nginx server software, the MySQL database and PHP. Other than that, it can run on just about any platform. Here are three respectable WordPress hosting options perfect for Canadians.
GreenGeeks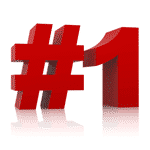 One of the premier Canadian web hosts on the market, Web Hosting Canada has a well-deserved reputation for reliability and professionalism. While Web Hosting Canada's trump card is arguably their superb bilingual customer service, they boast some terrific bargains as well. Their Professional Plan is only $5.99 $3.49 per month with the coupon code below and includes a huge 250GB of bandwidth, FTP access, Roundcube Webmail, MySQL 5 support and 1-click WordPress installation. Every plan offered by Web Hosting Canada comes with email marketing capabilities, anti-spam software and tenacious anti-virus protection. For WordPress sites large and small, Web Hosting Canada is an excellent choice.

More Info on Web Hosting Canada
Web Hosting Canada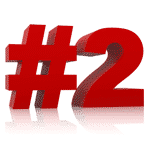 Need eco-friendly, Canadian hosting optimized for WordPress? GreenGeeks provides fast, secure and scalable WordPress hosting solutions. What really sets GreenGeeks apart is their commitment to the environment. For every amperage GreenGeeks pulls from the grid, they match 3 times that in the form of renewable energy. With GreenGeeks, you'll get their web hosting plan at $9.95 per month, $2.95 per month with our exclusive coupon link, unlimited disk space, unlimited bandwidth, Free Wildcard SSL and a 1-click WordPress installation. Every hosting plan also includes the latest technology like PHP7, SSD, CDN and more. Hosted somewhere else and want to switch? They will move everything over, free of charge. You also get a free domain name and a 60% discount with our coupon code.

SiteGround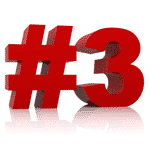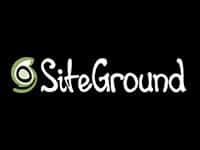 Yet another great WordPress host option, SiteGround offers a dizzying array of options when it comes to the configuration of your hosting plan. Their StartUP WordPress plans starts at $4.99 USD per month and includes 10GB of storage space as well as free CloudFlare CDN. It offers its own in-house custom dashboard, Site Tools, and runs its servers on Linux. As you might have expected, all accounts feature simple 1-click installation of WordPress, which takes the headache out of setting up your site. Although more popular in the States than in Canada, SiteGround is worth every penny. SiteGround offers a 67% discount – just use our link.
How to Choose a WordPress Host
There's a certain degree of trial and error involved in finding the right web host for your WordPress website. Doing your due diligence and researching the available options involves a lot of time-consuming detective work as you look at peer reviews online. Fortunately, if a host doesn't work out quite the way you thought it would, it's incredibly easy to migrate a WordPress installation. In any event, the hosts profiled on this page are all among the best in the business. Each is more than capable of hosting your WordPress site efficiently at a fair price.