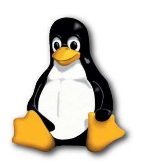 No matter whether it uses Unix, Windows or Lunix, a web host is a type of internet hosting service that allows individuals and corporations to have a website online. Web Hosts provide their customers with varying amounts of hard drive space on servers owned by the hosting company. The client typically leases the space for a contracted amount of time. The client is then free to upload files and web pages via FTP (File Transfer Protocol) onto their allotted portion of space for use in creating their website. There are a vast amount of different packages offered by web-hosting companies, which can meet the needs of various website, from individual blog to big web portals. The type of operating system installed on the server which is included in these packages varies, with the most popular choice being Linux.
Linux web servers come in all different types, with many different 'distros' of the operating system for customers to choose from. Linux has proven over and over again to be the most stable OS available and it is for that reason that most companies seeking web hosting choose these servers. Aside from superior stability, Linux is an extremely customizable operating system, which allows web hosting services to configure your server to meet the growing, ever-changing needs of your website. Furthermore, Linux servers are far less likely to become infected with viruses or malware than the typical Windows server. In short, Linux web hosting has nothing to other hosting systems.
Before jumping head-first into a new contract with a Linux web hosting company, be sure to compare the different OS plans offered by the hosting service. Many hosts offer both Linux and Windows hosting, and will explain on their website what each entails. Make a list of any and all questions that you might have for the hosting company. They should be ready and willing to address each one of your concerns before assisting you in making your hosting choice.
Whichever Linux hosting package you choose, make sure to avoid the webhosts who don't offer in-depth tech support, as you will be sure to need some help getting started, unless you or a member of your corporation, if applicable, already has experience with Linux hosting.
To insure peace of mind, be sure to use one of the Linux web host suggested by WebHostingRatings.ca, like LiquidWeb.com.