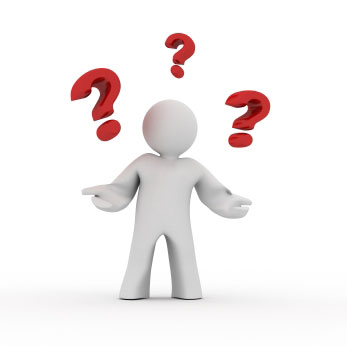 If you pay attention to the broader world of digital promotion, you're well aware of the recent content marketing revolution. As the great Seth Godin famously put it, "Content Marketing is all the marketing that's left." Though content-based inbound marketing is easy to pull off in theory, it's far more difficult to execute in real life. If you're going to use content marketing to improve your business prospects, the following guide should help you to get the most from the practice.
Identify Your Objectives
Most smaller businesses and quite a few big ones jump into the content marketing fray without much of a plan. First and foremost, you need to come up with a rough budget that works for you. More importantly, you need to delineate clear goals for customer acquisition, marketing ROI and increases in revenue. If you don't know what you want to accomplish with content marketing, you'll be flailing your proverbial limbs without gaining much traction.
Adopt a Holistic Approach
You can never tell what will work when it comes to content. As such, it's best to package it up in a variety of formats to appeal to a broad swath of consumers. The best content is informative, valuable and long-lasting. Think tutorials, buyer's guides and reviews of products. If you demonstrate value to potential customers, they'll be far more likely to become actual customers later on. Produce blog posts, easy-to-make infographics and YouTube videos regularly.
Vigorously Promote Content
Putting out content that's stellar is just the beginning. Sadly, topnotch content goes unnoticed without serious promotion while Buzzfeed clickbait hits the top of the charts. The key to making great content a hit is targeting it at the right audiences. Reddit, Google+, Facebook, Twitter and LinkedIn will make it far easier to get specific content pieces in front of the right eyeballs. Don't underestimate the power of video sites like Vimeo or YouTube when it comes to racking up fans.
Focus Up Using Analytics
If you're not using Piwik or Google Analytics to guide your efforts, you're just wasting your time. Knowing which consumer demographic sectors are responding most positively to particular kinds of content at specific times is the linchpin of success. Once you've pinned down the best way to target specific portions of the public, you can really do some damage. You can then further refine your approach to identify the best portions of the buying cycle.
Wash, Rinse and Repeat
The preceding is a rudimentary formula for content marketing. Basically, you'll need to try a tactic, measure the results and figure out whether or not said tactic is worth it. As you become more experienced, you'll become more adept at quickly determining whether or not approaches such as videos, blog posts or e-books are viable avenues. Identifying the most cost-effective mix of tactics will ensure that your content creation strategy is a good investment.
Learn to Listen & Profit
If you're going to make content marketing work for you, it's important to listen to potential customers and adapt to their needs. Responding to comments from the audience is what makes content marketing truly special and especially effective. Carefully auditing reader and viewer comments, responding to them and using that feedback to make better content is clutch. The new and improved content that stems from said feedback will certainly yield dividends in the end.