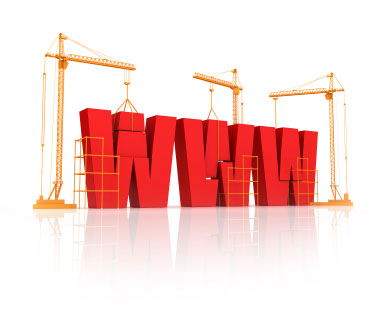 So you have a domain name that you want to add on to your hosting account. For the sake of this article, let's assume you already have a hosting account and that you have one that allows for unlimited domain addons. While not all hosting offers this option, most of the best web hosts do, as they understand that you will be hosting mostly static websites. Below you will find step-by-step instructions on how to get an addon domain linked in to your hosting account.
The instructions below are based on hosting accounts using cPanel like WHC.ca and HostPapa.ca, but the instructions should be relevant for any web hosting account, as many of them work the same way.
1. Point Your Domain to Your Hosting Account
If you have purchased the domain name through your current hosting account, then you can skip this step, as the domain name will already be inside the "domain manager" area within the cPanel of the hosting account. If you purchased your domain from somewhere else, then you will need to point the domain to the correct "nameservers." Your hosting account will give you access to the correct nameservers to point to, simply go into your account under "nameservers" and point the domain to your account by pasting the two DNS address provided by your host.
2. Login to Your Hosting Account
Just login with your name and password so you can access cPanel
3. Go to Domain Manager
Once you are in and have accessed cPanel simply click on the "domain manager" tab to get to the correct area for managing all domain issues. This is where you will be able to add your new domain.
4. Assign a Domain
You will see a list of domains, whether or not it is one or many, but you won't see your new domain yet. Even though you have already pointed the nameservers you still have to assign the domain to your hosting account. Click on the "add a domain" link and that will take you to "assign domain" area of your hosting account.
5. Assign the New Domain
Once you are in this area you simply follow the simple steps to assigning an addon domain to your account. You will enter a domain name that is not already associated with your account (the domain name you are adding) and you will let the hosting account verify the domain (in this case Web Hosting Canada and HostPapa). Once verified (this only takes seconds and since you pointed the nameservers in step one you are good to go) you have to choose between addon domain, parked domain or unassigned domain. In this case you will simply click "addon domain."
6. Create the Directory
Your hosting account will do this for you, but they will ask if you want a new directory automatically created or if you want the addon domain coming from an existing directory. Choose "create new directory."
That's it, your new addon domain is now in your hosting account and you can do with it as you please. The steps above will only take you around 5-10 minutes. Enjoy your new domain!