There are a few things that require the utmost attention when it comes to websites. One of them is "data security". We live in a world where the internet has revolutionized the way we interact with people and carry out business. However, the internet isn't perfect and as you might already know, cyber-crime is one of the greatest threats that we face.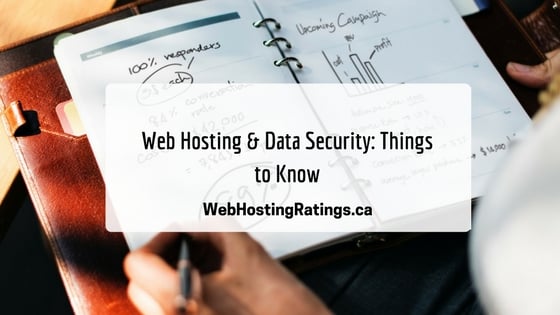 In fact, things have only become worse in the past few years. So, like we said, security is a big deal and a lot of it has to do with the kind of web hosting service you choose.
The Need for Security in Web Hosting
The internet is borderless, and anybody can access anything. That's the internet's greatest strength and its greatest weakness. This free-for-all structure makes websites vulnerable to all kinds of security threats, with data breaches being the most significant.
Billions of dollars are transacted through the internet every day and that means there's a target on the most vulnerable sites. Once a site is identified as vulnerable, you can be sure hackers are going to breach it in no time.
So, it becomes a prerogative for website operators and owners to provide the best security possible and that means choosing a reliable web hosting service.
What to Look for in a Secure Web Host
So, what does one look for in a web hosting service in terms of security?
Well, here are a few things…