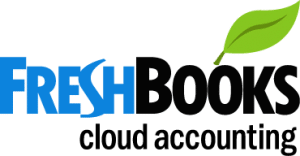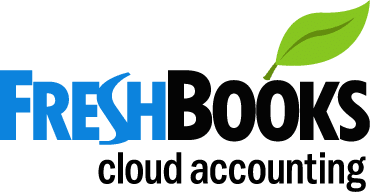 Are you trying to get your business finances in order? We'll look at one online accounting service, FreshBooks, that might just be the cure to your problems.
Indeed, for small businesses and entrepreneurs looking to manage their accounting and to track invoices, it can be difficult to pick the right tech solution. Forgetting to send an invoice due to poor record-keeping is an awful mistake for a business to make; not getting paid, especially when starting out, is simply not an option.
Many companies have worked to come up with solutions to this problem, and one noteworthy example is FreshBooks. They position themselves as cloud-based accounting software, focused on time tracking, generating invoices, and tracking business expenses. FreshBooks also has other useful features, including generating financial reports and syncing with other software.
FreshBooks Key Features or Why You Should Use FreshBooks for your Business
There are a few key advantages to using FreshBooks, all of which tie into their mantra "Stop wasting time to get paid." The main purpose of the service is tracking your expenses and sending invoices to clients to get paid for your work. For the busy small business or one-man-army freelancer, this can be incredibly useful.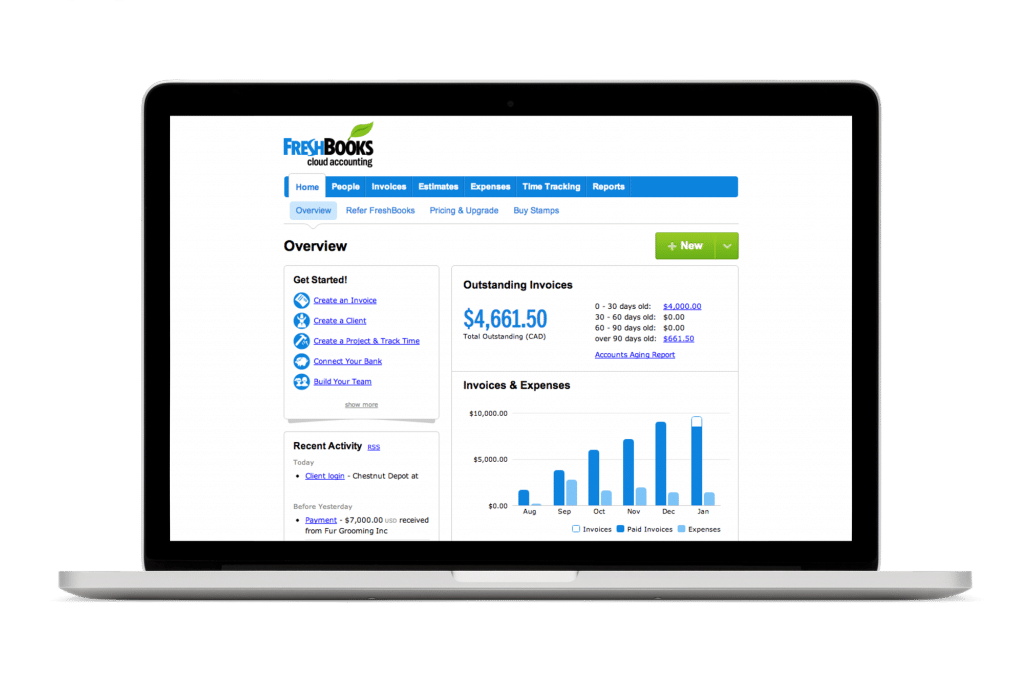 Syncing
Additionally, FreshBooks can be synced with a bank account to automatically track expenses. This is a much easier method than scavenging through folders full of receipts. The service is entirely cloud-based, which means that you're not tied down to a specific computer or operating system. However, this also means that you need an internet connection to use the software. In the days of free WiFi and mobile hotspots, this likely won't pose too big of a burden.
Client and Time Tracking
FreshBooks also allows users to save and store client information, and track the time that employees spend working on each project. This can help inform business decisions and make your business more efficient. Notice that you're pouring too much time into a low-budget project? Maybe it's time to cut that one loose or rethink the price.
Lower Transaction Fees
Another way that FreshBooks can help support your bottom line: drastically lower invoice fees than using methods like PayPal. The normal cost to use PayPal as an invoice system is roughly 3% of the transaction, which can definitely add up for the busy freelancer. In comparison, FreshBooks offers to send invoices and only charge $.50 per transaction, and these savings could add up to hundreds of dollars a month. At the very least, these savings would offset the subscription price for the software.
FreshBooks Price
FreshBooks offers a variety of subscriptions, ranging from $10-40 a month. The basic subscription only allows users to save five clients, which your business might find limiting. The premium package of $40/month is definitely worth the time and money savings for a heavy user.
When it comes to using FreshBooks for your online accounting, there are only a few drawbacks we can think of: notably, FreshBooks doesn't allow you to make quarterly tax payment estimates, so you'll have to work that out by hand or use a different program. Additionally, there is the limitation of requiring an internet connection, but that's a minor concern these days.
All in all, FreshBooks provides an exceptional value at a low price.