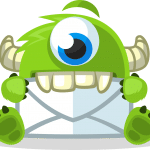 Business owners are becoming more and more aware that an email list is a huge benefit to any online business. However, building a huge email following is difficult even if you know what you're doing. A full-featured lead generation service can save you tons of time and headache in that regard. OptinMonster is one such service that's quickly becoming a favorite of website owners, us included. Here are 6 reasons why we believe you should use OptinMonster on your website.
1. Superior Opt-In Conversion
The most compelling reason to opt for OptinMonster is the fact that it really works. OptinMonster makes it easy to create an opt-in form. The goal is ultimately to turn casual browsers who would likely just leave your site to never come back to become long-term followers. Their Exit Intent Technology relies on end-user cues like mouse movements to present opt-in forms at the right time. According to their case studies, in some cases, OptinMonster slide-ins and popups can improve conversions by 600% or more.
2. Excellent Analytics & A/B Testing
When it comes to tracking clicks and user behaviors, OptinMonster offers useful and simple analytics. They also provide an easy to use a Google Analytics integration. OptinMonster's claim to fame is their patented A/B testing workflow. With OM, you can use simple A/B testing in a variety of scenarios to figure out what works and what doesn't. Paired with the in-house analytics reporting, the A/B testing you're privy to with OM can work wonders for any email marketing campaign you can dream up. Even beginners can be A/B testing pros within a week by using OptinMonster's dashboard.
3. Great Bang for Your Buck
Considering how much OptinMonster can accomplish, their pricing is pretty impressive. For $49 a year, you get unlimited opt-in forms, A/B testing, page-level targeting and a lot of reports for one domain. For a little over $4 a month, that's a steal. The pricing plans above that level tack on quite a few more features. While there are cheaper platforms out there, few can match OptinMonster insofar as results are concerned.


4. Relative Ease of Use
OptinMonster's 1-minute setup time is one of the best things about the service if you're new to creating lists. Their drag & drop opt-in builder is yet another. Even if you don't know HTML from CSS from Javascript, you can create a fully customized opt-in form with unique fonts, colors and the perfect placement in just seconds. Lightbox popups, floating bars and sidebar forms can be adjusted at the page level for optimal results.
5. Scalability on Demand
For customers, one of the best things about OM is their up-front pricing and clear-cut packages. If the entry-level plan isn't enough, you can just call or email them and make the $99 per year Plus package your go-to opt-in strategy. That adds a few more opt-in form options and support for three websites. The $199 per year plan delivers everything on unlimited domains and the same support you'd get with any other plan.
6. Better Support Than Most
It's hard to find a more professional support team than the one behind OptinMonster at the moment. To be honest, in the time we've been using them, we've only had to chat with their support team once – they responded quickly and provided a solution to our problem (we were trying to figure out how to easily send our WordPress eBook to our subscribers).
At any time of day, they're there to answer technical questions. Besides the one-on-one support that comes with any plan, there's a lot of documentation for the DIY marketers that know their email marketing. Everything from "Getting Started" articles to in-depth account management how-to's are covered by OptinMonster for the best results.
Increase Your Email List Today
As great a tool as OptinMonster can be, it's only as good as the artist wielding it. If you're an entrepreneur that wants to make their lists grow, OptinMonster is probably a good tool for you. Just know that getting the most from it is all about putting in the effort and learning email marketing.