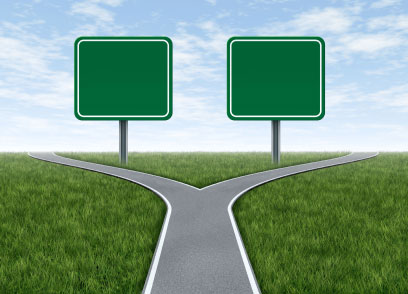 Webmasters on a budget have tons of options nowadays insofar as high-quality, low-cost hosting providers are concerned. These days, even the most affordable hosts bring the heat in the form of speedy SSD storage, beefy servers and high-end networking infrastructure. Many are even kind to the environment by buying renewable energy credits to offset carbon emissions. Two of the best choices available in the entry-level and mid-tier markets are GreenGeeks and BlueHost. This quick comparison breakdown will assist you in picking the right host for you.
Features and Functionality
GreenGeeks
Known far and wide as the renewable energy king of the hosting world, GreenGeeks isn't just concerned with protecting our fragile environment. They're all about firepower, energy efficiency and most importantly choice when it comes to configuring plans. Thanks to servers equipped with Intel Xeon CPUs, DDR3 ECC RAM and zippy SSDs, GreenGeeks hosting plans are great deals. Besides the topnotch silicon, GreenGeeks keeps the software angle fresh by supporting Git, SVN and a slew of other helpful programs.
BlueHost
As one of the biggest names in the hosting game, BlueHost is no slouch in the hardware department. All of their shared, VPS, dedicated and reseller plans run on servers equipped with AMD Opteron CPUs, speedy ECC RAM and enterprise-grade SSDs. On the software front, they've got CentOS 6 with a 2.6.32 Linux kernel powering their LAMP stacks. Aside from that topnotch infrastructure, there's plenty of software flexibility in the form of Ruby on Rails, PostgreSQL 8 and much, much more.
Ease of Use & Administration
GreenGeeks

Shared hosting customers that opt for GreenGeeks get access to a customized version of cPanel for back-end configuration. VPS clients can use the high-end Web Host Manager (WHM) with VPS Management to configure servers. Thanks to the massive Fantastico Script Library, hundreds of applications like WordPress, phpBB, Magento and OS Commerce can be installed with a single click. GreenGeeks also boasts a site builder, SEO tools, email marketing engines, Google Apps integration and free site migration.
BlueHost
As with most web hosts, BlueHost comes with cPanel for all of your administration needs. There's the same one-click app installation you'd expect as well as plenty of other services to lean on. If you need to scale up, there's the Cloud Sites service for getting firepower on demand. If you need to migrate your existing site to a platform that's far more substantial, there's Migration Services to handle your headaches. Long story short, BlueHost is easy like a Sunday morning.
Pricing and Value Proposition
GreenGeeks
A basic shared web hosting plan from GreenGeeks comes with unlimited storage, bandwidth and domain names for a paltry $3.96 per month. If you need to host a collection of busy sites, the VPS options are a must. To wit, a package with 4 cores, 2GB of RAM, 50GB of RAID-10 SSD storage and 1.5TB of bandwidth is $59.95. All in all, the many hosting plans from GreenGeeks deliver plenty of muscle for the money.
BlueHost

A Starter package is $3.49 per month and boasts 100GB of storage space, unlimited bandwidth and support for one domain. The Plus plan has unlimited everything and support for one domain for $5.95. For a VPS, an Enhanced package comes with 3 CPU cores, 6GB of RAM, 120GB of storage and 3TB of bandwidth for $44.99. Overall, BlueHost is a good deal when it comes to introductory prices. However, it should be noted that their prices spike a bit after that trial phase.
Customer Service and Support
GreenGeeks
Regardless of your admin skills, it's likely that you'll never need to contact the customer service professionals at GreenGeeks. If something pops up that you can't handle, they have a slew of trained technicians that can talk you through problems during normal business hours. There's also around-the-clock email and live chat support if that's more your style. Furthermore, the Knowledge Base is loaded with articles and video tutorials that address an array of common tasks.
BlueHost
Like most hosts, BlueHost has the usual support available in the form of 24/7 phone assistance, email messaging, live chats and slow boat ticketing. Beyond that, there are many self-help resources available thanks to BlueHost's archive of text, audio and video guides. Whether you're launching a simple WordPress site or a full-blown e-commerce portal, BlueHost has a lot of information to guide your development decisions. While BlueHost doesn't have the same comprehensive documentation of a host like Liquid Web, they're not far off.
Pros & Cons of Each Platform
GreenGeeks
First off, GreenGeeks is incredibly reliable and has great hardware behind their various plans. Furthermore, they boast a terrific customer support system based in North America that can effectively address any problem for Canadian and American clients. Lastly, they're an EPA Green Power Partner that uses wind power credits to improve the environment. While it's true that there are cheaper hosts out there, the overall value of GreenGeeks hosting makes up for that slight deficit.
BlueHost
In many ways, BlueHost really is the total package. They've got solid prices, a great support staff and a track record of satisfying their clients. For many web hosting customers, that's all there is to the equation. The main problem with BlueHost is that they're a little too big for many of the smaller customers that they're courting. Quite a few webmasters would prefer a more personalized approach to their hosting that addresses smaller details outside of the traditional wheelhouse of giants like BlueHost.
Making a Lasting Decision
The choice between GreenGeeks and BlueHost is tough and depends on who you are and what you wish to accomplish. If you're an experienced webmaster that doesn't need help in the setup and administration departments, BlueHost is a solid deal. If you're a Canadian or American webmaster that wants to spend their time on site development rather than troubleshooting and care about the environment, GreenGeeks is the answer. Regardless, both hosts deliver the goods without costing a fortune.