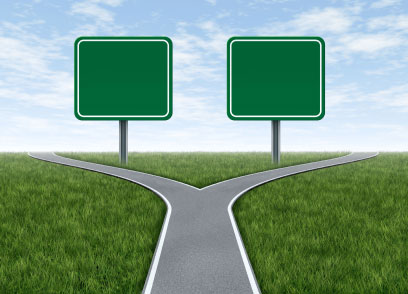 HostPapa and GoDaddy are known as two of the best website hosting companies due a combination of clever marketing and years of reliable service. While both companies are very different in their hosting and marketing approaches, which one is really the best? This article will go through the two so that you know exactly which one suits your needs.
We will take a look at GoDaddy's and HostPapa's web hosting features, including disk space and bandwidth, their respective control panel, the number of MySQL databases they offer, the coding languages they support, their prices, and what other customers have to say about both web hosting companies. In short, use GoDaddy to register domain names, and use HostPapa to host your websites.
HostPapa vs GoDaddy Disk Space and Bandwidth
Both GoDaddy and HostPapa are meant for small to medium websites, but both have different approaches to representing their disk space and bandwidth. HostPapa offers an unlimited plan. If you are new to hosting, then you might think that unlimited means that you get as much memory and bandwidth as you want. What it really means is that HostPapa doesn't place a specific limit on your activity, but you can't use too many resources. If your website gets abnormal traffic, or use excessive bandwith, the host may intervene.
GoDaddy offers three different plans with a varying amount of memory and bandwidth. The Economy plan gives you 10GB of memory and 300GB of bandwidth, while the Deluxe and the Ultimate plans both give you unlimited disk space and bandwidth like the HostPapa plan. The Ultimate plan also offers unlimited databases and email addresses compared to the two other who have set limits for these features.
If you are going to start a blog or business website, then it would be best to use HostPapa or the GoDaddy Deluxe plan. If you are going to start a website with a lot of large files, like a video tube website, then you should get the GoDaddy Ultimate plan. The GoDaddy Economy plan is only good if this is your first time building a website and you don't expect to get too many visitors.
HostPapa vs GoDaddy Web Hosting Price

One thing I like about HostPapa is that they keep it simple, they offer one plan at one price. WebHostingRatings readers can get HostPapa's web hosting plan starting for $3.95 per month using the code below, which also gives them a free domain for the life of their web hosting account.
HostPapa Free Domain Name
Receive a free domain name with a new HostPapa's shared hosting plan

GoDaddy's prices varie depending on the plan you choose. More specifically, the Economy plan starts at $1.99 per month (you can only host one domain on that account), $4.99 per month for the Deluxe plan and $6.99 per month for the Ultimate plan. You can also take advantage of discount codes offered by GoDaddy.
GoDaddy 20% Web Hosting Discount
Get a 20% discount on any GoDaddy web hosting plan when you place an order using this GoDaddy promo code.
HostPapa vs GoDaddy Coding Languages
One of the biggest differences between Web hosts is the coding languages they support. HostPapa makes things very simple. You are able to use PHP, Perl and CGI when you buy their hosting package. GoDaddy is a little harder to understand because each package offers different language support.
The Economy plan supports PHP, the Deluxe plan supports PHP, CGI, Ruby and ASP and the Ultimate plan supports PHP, Perl, CGI, Ruby and ASP. If you plan to do some common programming, then HostPapa will do just fine. If you want to use Ruby or ASP, then consider getting the GoDaddy Deluxe or Ultimate plan.
HostPapa vs GoDaddy MySQL Databases
MySQL databases are commonly used with blogs and other websites built with PHP. The databases are responsible for holding information like usernames, passwords, posts and Web addresses. While you typically need just one database per website, there are times when having more than one is useful.
If you want a large number of databases, then HostPapa is the clear winner here. You get 100 MySQL databases to use with your various domains. GoDaddy offers a maximum of 10 with the Economy plan, and 25 with the Premium plan. You can get unlimited MySQL databases with the Ultimate plan, but this plan will cost you almost double HostPapa's plan.
HostPapa vs GoDaddy Control Panel
The control panel is where you manage your domains. You can access your custom email inboxes, add pages to your website, use the programming modules and do all the other administrative tasks needed to maintain your website. You need a good control panel to ensure that your website is being properly taken care of.
HostPapa uses the popular cPanel control panel. This is one of the most common control panels, but it is often regarded as the best. You get a good number of modules and tools to help you out, and the interface is moderately easy for newcomers to understand. You need a bit of technical skill to understand how to work with the tools, but you can easily learn everything you need from a few tutorials.
GoDaddy uses a custom control panel. While there are some good things about this panel, it's not nearly as comprehensive or useful as cPanel. If you don't know a single thing about how to run a website, then you will probably like this control panel better. The interface is very simplified, and GoDaddy will walk you through the tools and modules.
At the same time, the control panel is so simplified that anyone with some technical knowledge will feel the limitations of the interface. There are fewer tools, it's difficult to access advanced modules and it takes a long time to use the tools because they are placed on four different pages. HostPapa and CPanel wins here.
HostPapa vs GoDaddy Finding Domain Names
This is where GoDaddy really shines, and it's also why most people who manage many websites buy their domains from GoDaddy. The GoDaddy page makes it very easy to research domains. You can type in a list of different domains, the interface makes it easy to see similar domains if the one you want isn't available and you get bulk discounts.
HostPapa isn't bad when it comes to domains, but it's difficult to search for a number of different domain names. HostPapa will only tell you if the domain is available or not. GoDaddy will give you many options and tools to help you find the perfect domain.
If you intend to buy many domains, then you should use GoDaddy's domain service. You can easily point the domains to your HostPapa servers if you plan on using HostPapa as your host.
HostPapa vs GoDaddy Customer Service
GoDaddy has a bad reputation for poor customer service, but this might just be a smear campaign. At the same time, GoDaddy User Reviews are a mixed of positives and negatives when it comes to their web hosting service.
HostPapa seems to have a better reputation online. Their customer service is actually helpful and congenial, and the support staff should be able to help you with any problems you are facing.
At the end of the day, both companies know that customer service is important, and you shouldn't have any problems talking with the support staff.
HostPapa vs GoDaddy Who's the Best
GoDaddy has some very good benefits and features. Their control panel is simplified so that amateurs can easily manage their website, their domain service is unparalleled and you can get a lot of disk space and bandwidth with their Premium plan.
At the same time, HostPapa offers the most features. You get the most databases for the price, and it's much easier to manage your websites, the amount of memory and bandwidth you get will be good enough for 99 percent of all websites and you get all of the basic programming languages. While there are a few things about GoDaddy that might sway your decision, HostPapa is the better web hosting company when you compare all of the features and benefits.