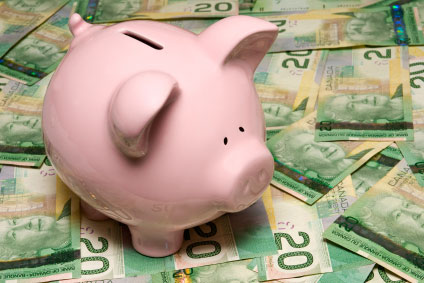 While anyone can put up a simple blog via Blogspot or Tumblr, administering your own site is another matter entirely. Being able to conduct commercial transactions is the final frontier for most webmasters. The good news is that it's not that tough to set up a payment acceptance infrastructure for your site in a jiffy. You don't even need advanced web development skills to do so. Just pay attention to the following guide and you'll be accepting payments right away.
Learn the E-Commerce Lingo
There are four basic components to any e-commerce setup that you need to become familiar with: merchant accounts, payment gateways, payment processors and shopping carts. Merchant accounts are bank accounts that enable you to accept payments. Payment gateways are essentially apps or forms that take payment information, encrypt it and send it off to be processed. A payment processor handles the actual transactions. Finally, shopping carts like Magento allow all of the aforementioned entities to be linked together.
Set Up a Merchant Account
You can either set up your own merchant account with your bank or enter into an agreement with service providers such as Authorize.net or PayPal. Online merchant accounts are linked with your checking account to enable the access of funds. You could use services like Merchant Warehouse to give you better rates than an all-in-one outfit. For most small-time SMBs, merchant accounts and payment gateways are essentially the same thing as they're usually merged into a singular entity.
Find a Solid Payment Gateway
In a nutshell, a payment gateway is a service that enables a web transaction and acts as a go-between for processors and transactions. It's really the glue that binds an e-commerce shopping cart with a processor company. While the technical details are beyond the scope of this quick explanatory post, suffice it to say that gateways are the linchpin of e-commerce sales. Common gateways include popular services such as Stripe and SecurePay.
Pick an Appropriate Processor
If you want your online transactions to go through, you'll need a payment processor to do the actual number crunching. Payment processors are often a part of the package when you use a service like PayPal or Volusion to handle your online affairs. Though technically separate, payment gateways and payment processors are different. If you go with an all-in-one service, they may seem to be the same. Standalone payment processors include Sage and TransFirst.
Configure a Shopping Cart
Even if you've lined up all of your ducks in a row, you'll still need an e-commerce shopping cart to sell digital or physical goods. A shopping cart takes all of the aforementioned elements and blends them together in one seamless package. It could be an opensource solution such as Magento or OpenCart or something like Shopify,Bigcommerce or Volusion. These platforms make it easy to assemble goods for sale while letting third-party services handle the rigmarole of dealing with financial institutions.
Finding the Best Solution
Obviously, the preceding glosses over a few details. However, it covers the broad strokes insofar as the nuts and bolts of online payment processing go. Whatever you do, make sure that services that you use employ the latest and greatest in SSL technology and security standards. Whether you're rolling with Authorize.net, PayPal, Stripe, Dwolla, Shopify, Volusion or some other outfit, security must always be the first priority. E-commerce payments are a cinch if you know what goes into it.