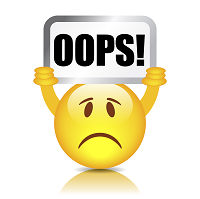 As we all know, uptime is a key consideration for any successful site. If the general public can't reach your site, it'll suffer in the SERPs and be less effective when it comes to generating sales or leads. Knowing that your site is down before regular or even casual visitors do is always clutch. Here are just a few ways that you can be in the know before others are.
Ping the Domain via a Terminal
If you're a Linux buff, you're pretty familiar with the command line. You can set up a home PC or any other machine to ping your public server using a cron job. Every 10 minutes or so should be enough. A ping is just a few bytes and won't tax your server. If you're online 14 hours a day like many admins, you can keep an eye on responses manually.
Use Third-Party Services for Alerts
Pinging servers manually or even on an automated basis can be a hassle. The good news is that you can monitor your site using a tool such as Pingdom or Uptime Robot. These sites keep an eye on your uptime and can be configured to send you an email or SMS if something goes awry. Many are actually free if you're not monitoring too many sites.
Set Up an Email-Based IFTTT Routine
If you need to configure alerts that are fairly custom, sites like Pingdom may not be the way to go. An app like IFTTT can be used to create your own unique alert system that will tell you what's going on with your site through a variety of means. An IFTTT recipe can email you, send an SMS and even fire off an IM chat message during downtime.
Have Your Host Email or Text You
Many hosts give you the option of having them email you when your site is down or malfunctioning. Ordinarily, you'd simply log into cPanel and tick the appropriate box for email or SMS alerts. If you don't see it right off the bat, contact your host to see if they offer server downtime alerts and find out how to enable the functionality.
Use Social Media as a Heads-Up
For sites with a heavy social media audience, Twitter is often the best way to find out about downtime. Many web surfers that encounter a non-responsive site take to the social media airwaves first to vent their frustrations. Download a Twitter-specific app that sends you alerts on your phone so that you'll be one of the first to know when your server goes down.
Fine-Tuning Your Downtime Alert Regimen
Naturally, everyone has their own preferred way of being alerted to things like downtime and site performance. Some like email while others would rather do everything via mobile-specific programs like WhatsApp. You'll need to play around a little bit with your formula to figure out what's the best course of action. Experiment with each method and pick the best ones for you.