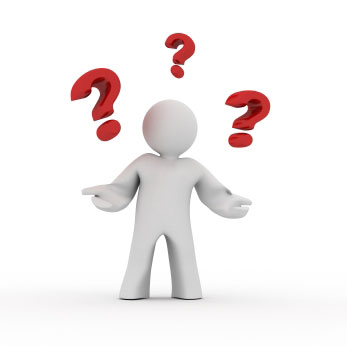 If a domain name isn't already owned by someone else, it's fairly easy to buy it and register it. You can do so by heading to Godaddy or Namecheap and reserving your domain name of choice for as little as $5 per year. However, a problem arises when you want a name that's been previously registered by another party. Buying a pre-owned domain name is a little trickier, as you'll see shortly. In order to do so, there are a few extra hoops to jump through.
What Is a Dropped Domain?
If someone registers a domain, it goes into the domain name registry. From day one, the expiration clock starts. If you fail to renew, there's an auto-renew grace period of at least 2 weeks. Afterwards, your registrar will actively try to sell your domain name. A domain name goes through various phases like pre-release, closeout and dropped on its way to being free and clear of ownership. A dropped domain can be scooped up on a first-come, first-served basis.
How Do I Buy a Dropped Domain?
Before you buy any domain, it's important to check the WHOIS database to figure out its status. If it's really dropped, you can just register it straight away at the regular low rate. If it's in some sort of limbo state such as pre-release or closeout, things get more complicated and your domain name isn't really "dropped" per se. The early stages of domain dropping are the toughest to negotiate and take a bit of finesse to work around.
The Varying Degrees of Disownership
A pre-release domain is an "open-market auction" domain that's up for grabs since the original owner hasn't renewed it and it's in the grace period. A closeout or "fire sale" domain hasn't been scooped up in an auction and generally comes at a highly discounted rate. After the closeout sale period, there's a bit more grace period action where you can potentially buy a domain name if the original owner doesn't step in. All in all, it's a confusing process.
Tips & Tricks of the Trade
Obviously, there's more to purchasing a previously owned domain than just scouting the WHOIS registry. Knowing where exactly in the name dropping process your desired domain happens to be is clutch. For instance, a pre-release domain will always be the most expensive due to the open auction nature of the buying cycle. Ideally, you'd be pursuing a name in the closeout, redemption or dropped part of the timeline. If you're not lucky enough to come along then, it gets more complicated.
The good news is that you can actually automate the process of figuring out the best time to buy a domain name. For instance, Domain Hole will tell you everything you need to know about domain name statuses. You can even craft your own solution using something like IFTTT. If you have to get into a bidding war, you should set a ceiling on how far you're willing to go to get a domain name. Keep in mind that ICANN allows registrars to issue custom top-level domains or TLDs.
Making the Most of Dropped Domains
While the effort required to acquire a dropped domain can be a serious pain in the neck, there are advantages to pursuing disowned web property. For instance, there's a lot of money to be made when buying during the "closeout" phase. Just because someone else doesn't want a domain name doesn't mean that it's not valuable. Do your research before you bid on domain names or track them and you can make a serious profit.