Whether you're launching an e-commerce storefront or a forum website, chances are good that you'll need a SSL certificate sooner or later. The ability to securely transmit sensitive information like usernames, passwords and financial data isn't the only reason why an SSL certificate is a must-have. There's a reason we talk about SSL certificates every time a host strengthen is offering (e.g.: see this, this and this) – they boost a site's security and credibility instantly. Earlier this month, AstralInternet announced that it was now also offering Symantec and Comodo SSL certificates – until now they were only offering GeoTrust certificates. If you're deploying a new site on an Astral Internet hosting account or already have one, you might want to peruse their SSL offerings.
GeoTrust Certificates SSL
If you're looking for no-frills but rock-solid SSL encryption for your site, the GeoTrust RapidSSL certificate is the one for you. Starting at $59.00 CAD per year, a RapidSSL certificate is the perfect choice for webmasters that need to get up and running in a hurry. Besides immediate approval and activation, RapidSSL boasts 256-bit encryption and compatibility with 99% of browsers on the market. A $10,000 warranty and a 30-day guarantee make RapidSSL a tough entry-level certificate to pass up.
If you need something a bit more robust for e-commerce purposes, GeoTrust's QuickSSL Premium certificate is probably more your speed. For a mere $89.00 CAD per year, QuickSSL Premium offers the same bulletproof 256-bit encryption as the RapidSSL certificate. In addition, it comes with a $500K USD warranty, unlimited server licenses and the GeoTrust dynamic True Site Seal trustmark. Best of all, the QuickSSL certificate puts an emphasis on compatibility with a variety of mobile devices running operating systems like Android, iOS and BlackBerry.
Comodo Certificates SSL
Webmasters in need of mid-range protection for their sites would be wise to investigate Comodo's many SSL offerings. From the $59/year Comodo Essential certificate to the $299/year Comodo EV SGC, Comodo has something for everyone. All Comodo SSL certificates boast 256-bit encryption, browser security lock, mobile compatibility, early renewal benefits and free installation if you host with Astral Internet. Website administrators have the option of Domain, Organization or Optimal Validation as well as up to $250,000 in warranty coverage depending on the certificate they purchase.
Symantec Certificates SSL
The Symantec Secure Site with EV SSL certificate provides the ultimate in protection for online transactions of any amount. It delivers the famous green address bar symbol, which most savvy consumers look for when buying online. For $789.00 CAD per year, webmasters get 256-bit encryption, a $1,500,000 warranty, free 24/7 tech support, express renewal and a 30-day money back guarantee. You'll even get a bonus vulnerability assessment as well as the Norton Secured Seal with Symantec Seal-in-Search.
The Right SSL Certificate for You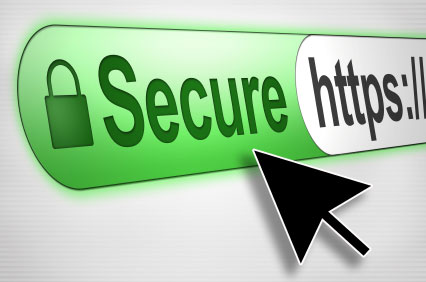 Selecting the appropriate SSL certificate for your site depends on your goals and required level of protection. For simple blogs that deals with some of your visitors' personal information, the entry-level GeoTrust Rapid SSL certificate will do. For small e-commerce stores, something like the GeoTrust Quick SSL Premium would be a wise choice. For the utmost in liability coverage, a product like the Symantec Secure Site with EV certificate is a prudent purchase. In any event, Astral Internet's diverse array of certificates has you covered regardless of your particular needs.