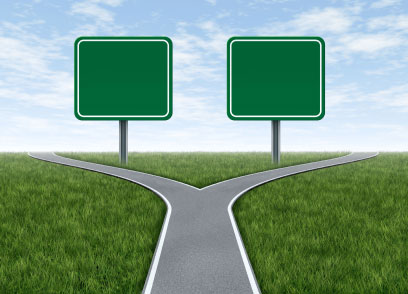 If you are looking to get a professional website online, one of the first decisions you'll need to make is what CMS or platform to use to build your site. There are many options out there including Joomla, Drupal and even Tumblr to some extent. Two of the most viable options currently available that warrant consideration are WordPress and Wix, a pair of content management systems that many have come to love over the years. Last week, we compared WordPress vs Weebly. Today, we'll look at WordPress vs Wix. Though both are worthy choices, you'll eventually have to settle on just one. The following dissection of the merits of each should make the decision a bit easier.
Features List Rundown

WordPress is a well-known free CMS written in PHP that boasts an incredibly easy 5-minute installation. By default, its out-of-the-box functionality includes everything you'd need to run a website of any kind. Optimized for SEO and easy to extend via plugins based on the WordPress API, it's the best free way to launch sites.

What Wix brings to the table can be summarized in one word: simplicity. Wix's drag-and-drop site builder leads the field in terms of user-friendliness. The freemium platform allows users to create surprisingly polished mobile versions of their sites, run e-commerce stores and tack on additional functionality through apps. Wix can cost anywhere from $4.08 to $24.90 per month.
Site Design Customization
As far as layout customization goes, Wix bests nearly all comers in the hosted website builder arena. Users get access to hundreds of professionally designed templates and preset color palettes when configuring their pages. One can even install custom fonts and add page transition effects. WordPress is every bit as easy to customize thanks to thousands of available free themes. For a custom look, one could hire a professional designer to create a distinctive theme. If you feel comfortable hacking HTML and CSS markup by hand, the back-end theme editor makes theme customization quite simple.
Ease of Use & Administration
On the user-friendliness front, Wix and WordPress have fundamentally different approaches to administration. Wix allows users to add elements and modify them as they sit on the page from within a browser window. In editing mode, every page component can be clicked on and edited as needed. WordPress must be edited through the back-end admin panel for the most part. On a technical level, this approach is no more complicated than that of Wix. More to the point, WordPress doesn't sacrifice control on the altar of simplicity. At the end of the day, both platforms are incredibly easy to modify.
Safety & Security
Since it's a hosted service, Wix takes the headache out of security. Users don't have to deal with setting up hosting or even configuring DNS nameservers. Considering the fact that they have 41 million registered users as of this writing, they're obviously doing something right with regards to security. The responsibility of securing a WordPress site ultimately rests on the webmaster. Fortunately, there are dozens of plugins related to security that make warding off hackers quite painless. Thanks to the opensource nature of WordPress, the actual underlying code is relatively impervious from a security standpoint.
Extensibility and Apps
A stock installation of Wix is pretty basic at the outset. It's up to users to tack on functionality as they see fit. Fortunately, Wix boasts plenty of add-ons via the App Market for social media marketing, email list management, analytics and much more. WordPress also boasts an impressive Plugin Directory comprised of nearly 30,000 apps that can greatly extend the capabilities of a default installation. Thanks to WordPress's modular design philosophy, one can quickly create any kind of site with little configuration. Whether you're launching an e-commerce shop or a static page, WordPress can handle it.
Documentation & Support
While Wix doesn't boast many customer service channels, the simplicity of the platform negates the need for much technical support. Besides the comprehensive online Wix Support Center, there's always the Wix Support Forum if you need help to answer any questions that crop up. With WordPress, technical support and troubleshooting are mostly a DIY affair. Thankfully, WordPress is an incredibly popular CMS with millions of users around the world. If you can't find a quick answer to your queries in their extensive Codex, you can bounce problems off of your fellow WordPress webmasters in the forums.
Making the Final Call
At the end of the day, the WordPress vs Wix proposition isn't really much of a contest. That's because Wix, convenient though it may be, isn't the anything-you-want-it-to-be juggernaut that is WordPress. Wix is a good call if you value simplicity above all else. For most other scenarios, you should probably roll with WordPress. A site based on WordPress gives you ownership over your data, plenty of flexibility in the configuration department and a level of user-friendliness that should satisfy most. While Wix might be quick, WordPress can do it all without much fuss.