Web hosting customers in the USA and Canada have been fortunate enough to be able to work with GreenGeeks for web hosting with a focus on being green. Well, Europe now has that same opportunity thanks to a brand-new GreenGeeks data centre just opened in Amsterdam. A GreenGeeks press release dated 9 January provided details of the new data centre.
According to GreenGeeks, they are now offering shared hosting services to European customers out of their Amsterdam (AMS 1) data centre. European customers currently receiving hosting from GreenGeeks via Canada or the United States can now move their sites to Europe.
In addition to providing affordable shared hosting with plenty of features essential to business owners, GreenGeeks is also offering discounted migration to all their new European customers. GreenGeeks technicians will migrate existing sites from their North American servers as well as sites for new customers regardless of where these are hosted. The discounted price during the introductory period is just $9.95.
Why host your site in Europe?
Opening the Amsterdam data centre is just one step in GreenGeeks's efforts to expand throughout Europe. More data centres are expected in the future. Having said that, why migrate from a North American server to Europe? For companies located in Europe, migrating is desirable because it:
allows for maintenance schedules based on European peak and off times;
provides for lower latency and faster page loads; and
helps website owners comply with European data privacy laws.
GreenGeeks 60% Discount
Get a 60% discount when you purchase a new GreenGeeks's web hosting plan for your website with this GreenGeeks coupon code.
Where to input the GreenGeeks coupon code: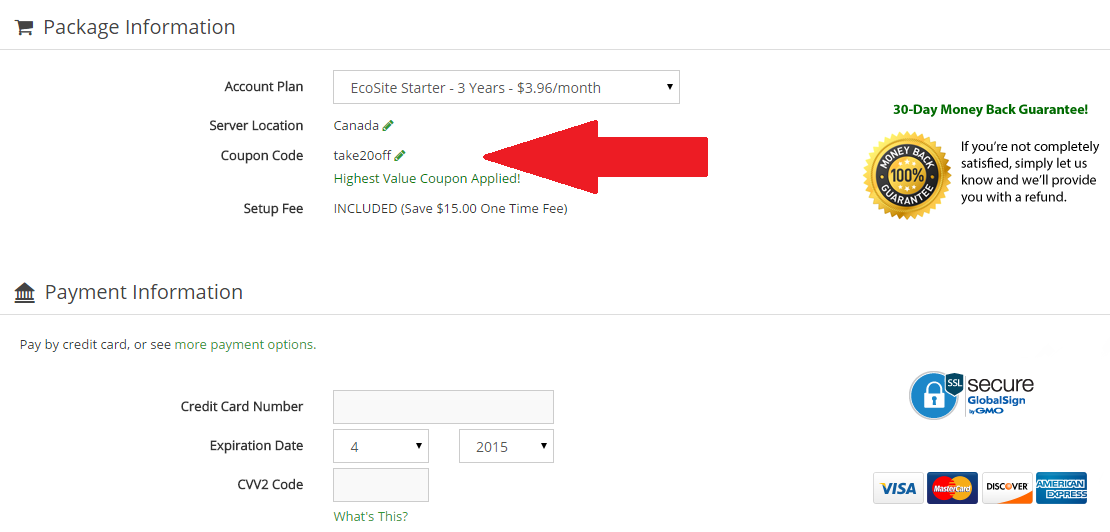 GreenGeeks is thrilled to have opened their first European data centre in Amsterdam. Whether you are a current GreenGeeks customer or a new customer looking for a better web hosting company, GreenGeeks is ready to migrate your site without you missing a beat. Contact them for more information.