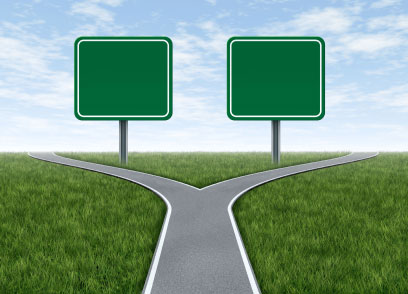 People often view the hosting industry as a monolithic beast where every company is the same. The reality is that each host brings its own selling points to the table even in the entry-level department. GreenGeeks and GoDaddy are two great choices when it comes to one-size-fits-all hosting. One is a promising up-and-comer fighting for turf while the other is an established brand that barely needs to advertise to bring in customers. We've written a GreenGeeks review and a GoDaddy review in the past, and while both are great companies that do well by their customers, they're quite different when you dig into the details.
GreenGeeks Features and Functionality
Whether you're in the market for shared, VPS, reseller or dedicated hosting, GreenGeeks has a plan that'll meet your needs. Whatever you choose for your plan, it'll be supported by Intel Xeon CPUs, DDR3 ECC RAM, SSD storage and Tier 1 BGP4 Gigabit Fiber connectivity. Uptime clocks in at a formidable 99.99% and there's also nightly RAID-10 backups to ensure rock-solid reliability when it counts. Finally, GreenGeeks has topnotch data centers in the US, Canada and Amsterdam.
GoDaddy Features and Functionality
While they're primarily associated with the domain registration game, GoDaddy's hosting services are well-known to administrators of small and medium-sized sites. Customers get their choice of Windows 2012 R2 and IIS 8.5 or Linux and Apache. Naturally, they have shared, VPS and dedicated plans available for sites of all sizes. Every site hosted on their servers gets free 24/7 security monitoring and protection from DDoS attacks. The optional Site Backup & Restore service for $1.99 per month ensures that your data is never lost.
GreenGeeks Ease of Use & Administration

A quality hosting plan from GreenGeeks comes with certain privileges. First off, shared hosting clients get a customized version of cPanel while GreenGeeks VPS buyers get the topnotch Web Host Manager with VPS Management. If you're not an administrative wizard, GreenGeeks has got you covered with free site and domain migration as well as free domain registration. Their massive Fantastico script library drastically simplifies the installation of hundreds of apps including WordPress, Drupal and Joomla.
GoDaddy Ease of Use & Administration

Depending on what package you sign up for, you'll get the option of using either cPanel or the equally versatile Plesk for back-end tinkering. One-click software options include the usual CMS heavyweights like WordPress and Drupal as well as hundreds of other programs. There's also a website builder that comes with hundreds of free templates for easy page creation as well as a social media manager for marketing your domain on the web.
GreenGeeks Pricing and Value Proposition
If you simply need basic hosting for one or two sites, the starter plan from GreenGeeks features unlimited storage, bandwidth and domains for $2.95 per month. A VPS with 1GB of RAM, 25GB of SSD RAID-10 storage and 1TB of bandwidth starts at only $5 per month. A dedicated server with a 3.1Ghz Intel Xeon CPU, 4GB of DDR3 RAM, 1TB of storage space, up to 5 IP addresses and 10GB of bandwidth is $269 per month.
GoDaddy Pricing and Value Proposition
For those launching a site on a budget, GoDaddy's Economy plan boasts support for one domain, 100GB of storage space and unlimited bandwidth for $5.99. A managed VPS instance with 4GB of RAM, 120GB of disk space and unmetered bandwidth starts at $9.99 per month. If you're in the market for a beefy dedicated plan, you can rent a machine with 4GB of RAM, 1TB of storage and unmetered bandwidth allowance running Ubuntu, Fedora or CentOS for just $89.99 per month.
GreenGeeks Customer Service and Support
Like most quality hosts, GreenGeeks has a slew of customer support options to lean on. They have experienced English-speaking technicians manning the phones from 9AM to midnight during the week and from 9AM until 8PM over the weekend. There's also the tried-and-true email, live chat and support ticket options if you're not in a rush. In addition, the fairly comprehensive GreenGeeks Knowledgebase has hundreds of articles and videos that address scads of common hosting problems.
GoDaddy Customer Service and Support
When the excrement inevitably hits the fan for whatever reason, GoDaddy customer service can be reached via phone, email, live chat and support tickets. As one of the biggest web companies in the world, GoDaddy has the resources to field toll-free numbers in nearly every major country. The GoDaddy Help Center has basic how-to guides that explain how to set up sites and configure the back-end details. Though it's fairly sparse, their documentation should be enough for most novice web masters.
GreenGeeks Pros & Cons
Overall, GreenGeeks is the total package when it comes to entry-level, mid-tier and even high-end hosting for customers of all kinds. They've got great hardware, extremely affordable prices and a fantastic support staff. Furthermore, they're an environmentally friendly company that offsets carbon emissions for three times as much energy as they consume in their datacenters by buying wind power credits. The only real downside is the fact that there's just a single shared plan to choose from.
GoDaddy Pros & Cons
In terms of price, GoDaddy is one of the more attractive web hosts out there. While there's nothing particularly remarkable about their hosting plans, they do the job. Uptime and performance are likewise acceptable for the money. Where GoDaddy really fails is in the customer service department. While it's by no means terrible, they're not nearly as responsive as many of their competitors. Veteran web developers and administrators will find GoDaddy's documentation archives to be underwhelming compared to most other hosts.
Making the Final Decision – GreenGeeks vs GoDaddy
Once you've narrowed your options down to GreenGeeks and GoDaddy, choosing between the two is simple. If all you care about is price and you're an experienced webmaster, GoDaddy is a decent hosting provider. If you want powerful plans that are easy to configure and value topnotch customer support provided by native English speakers, GreenGeeks is the way to go. As always, give each service a test drive if you're unsure and decide for yourself what works best.