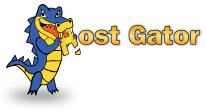 Today marks HostGator's mascot Snappy tenth Birthday, and HostGator.com has decided to celebrate by rewarding its customers. For one day only, anyone who orders an hosting plan on HostGator, be it shared hosting, virtual private servers (VPS), dedicated servers or reseller hosting, will benefit from a special 40% discount on their first bill. Not only that, you can also get a domain name for only $5.
Snappy is the crocodile that you see whenever HostGator is mentionned. Please note that this special discount is only available today, October 22nd, 2012. In order to benefit from this one day offer, click on the banner below and place your order on HostGator.com: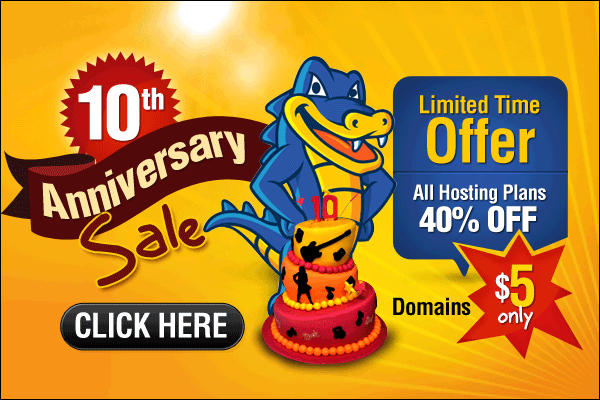 HostGator and its mascot Snappy have been around for 10 years, offering excellent hosting services to clients that now number over 400,000, with more than 12,000 servers managed by the company. For their 10th year anniversary, HostGator has decided to reward the people that made them what they are today; the customers. The 40% discount is a great way to save on your first month invoice at HostGator. For example:
Shared hosting starts as low as $2.97/month (pre-paid) instead of $4.95;
Reseller Hosting starts as low as $14.97/month (pre-paid) instead of $24.95;
VPS Hosting starts as low as $11.97 (First Month) instead of $19.95;
Dedicated Servers starts as low as $104.4 (First Month) instead of $174.
If you miss this offer, you can still save on HostGator, by using one of our other exclusive HostGator.com Coupon Codes.