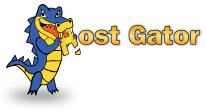 It's been 11 years since HostGator first open for business, and what a great 11 years it has been. They've enjoyed the opportunity to offer high quality web hosting services to satisfied customers all over the world – now they want to give back a little. Therefore, they are holding a special, one-day only anniversary sale featuring new domain names for $2.95 and 50% off all hosting packages.
The anniversary sale runs from 12 AM to 11:59 PM on Tuesday, October 22. All new orders will automatically receive the discounted pricing offered by HostGator. Please note the promotion is for new orders only – it does not apply to renewals.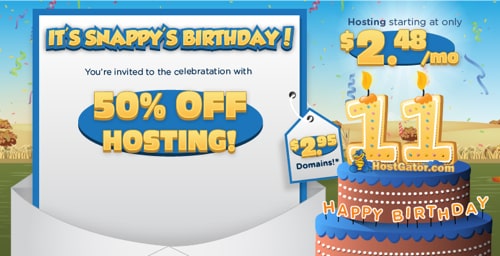 HostGator.com will no doubt look forward to 11 more years of doing what they do best – offering their customers top-notch hosting services at unbeatable prices. Go see what all the excitement is about by taking advantage of their special anniversary promotion!