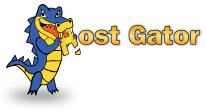 There are several ways that you can start your own internet business, and one of them is through HostGator's reseller hosting program. Indeed, a popular internet business is to create a web hosting company. The hardest part of becoming a website hosting company is being able to get your hands on the resources you need to be successful. Thankfully HostGator is there to provide you with the tools you need. The HostGator reseller hosting plan offers a great reselling option that will allow you to keep your profits, while giving you the tools you need to be able to make a great hosting company.
The first major feature of the reseller plan is the fact that there are five different packages to choose from. The various options include Aluminum, Copper, Silver, Gold, and Diamond. The Aluminum package offers 50GB of disk space, 500GB of Bandwidth and unlimited domains. This is an ideal package for those of you who want a simple start-up web host. The top end of package is called Diamond and that reflects how much you will get for your money. The Diamond package offers a whopping 200GB of disk space, 1400GB of Bandwidth, and unlimited domains for $99.95 a month. The other three packages fall in between these two packages. The great thing about HostGator is all of the free things you get with any package that you order. You get unlimited domains, billing systems, unlimited ftp accounts, email accounts, sub domains, databases, and private name servers. All of that is included in your monthly fee and they offer a lot of marketing tools for you to use royalty free.
The next major benefit is the support that HostGator will provide you when you sign on as a reseller. HostGator is well-known for their great up time and amazing customer service that will be the backbone of your company. They promise almost 99.99% up time and they are mainly powered by wind energy. Like we mentioned above, you will have access to A LOT of marketing materials that will help you get customers. They provide over 400+ videos that you can brand with your own logo, and they offer free site building tools for your clients.
If you are looking for a great way to establish a hosting company, you should consider using a reseller account from HostGator. HostGator aims to help you succeed and maximize the profits that you make from selling the services. They provide you with 5 levels of purchases and provide a ton of free stuff with each and every single account. They will also provide you with tips and free marketing material for your new company.
HostGator 25% Discount
Get a 25% discount on any HostGator.com order - recommended use for orders of over $40