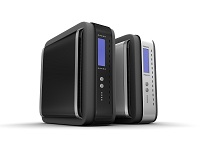 Many Web hosts offer Linux hosting and Windows hosting, and both offer different pros and cons. If you don't understand the differences between the two, then choosing one or the other can be a difficult decision. The two are nearly the same when it comes to performance and speed, but there are many differences between the two. Before choosing one or the other, read on to make sure you know exactly what you are getting from your hosting company.
Price
When it comes to price, Linux is almost always the cheapest. There are some Web hosts that offer Microsoft hosting for the same price as Linux, but Windows is rarely cheaper. This isn't because Linux is less proficient. This is due to the price of the technology.
The Linux OS is open-source and free. This allows hosts to setup Linux servers without having to buy expensive licenses. Windows, on the other hand, requires hosts to buy licenses. These license fees are often expensive, and the extra price is pushed onto the customer. If you are looking for cheaper hosting, then Linux is often the best.
Performance and Speed
You need your website to run smoothly, so you need servers that are proficient. In this instance, Linux hosting and Windows hosting are nearly identical. While there are different programs and programming languages that can be used on these different operating systems, and those programs can affect performance and speed, these two are nearly identical in performance.
Programs and Programming Languages
The basic programming languages, such as Java, PHP and Ruby, can easily run on both operating systems. If you just need something basic, or if you need a common program like PHPBB or WordPress, then you can use either Linux or Windows hosting. Linux is usually best for basic programs, because it is cheaper.
However, Windows hosting supports many other programs. If you need Access, MS SQL, ASP or Visual Basic software, then Linux hosting will not do. Windows is the only type of hosting system that can use these programs, making it more suitable for business users or others who have specific needs. If you need one of these programs, then you shouldn't get Linux hosting because it cannot support these programs.
Computer OS
Some people believe that if they have Windows OS on their computer, then they need Windows hosting. The OS you are running on your computer has nothing to do with what hosting OS you should use. For example, if you are running Mac OS X, you can use either Linux or Windows hosting.
If you are worried about your hosting not working with your computer's OS, then don't worry about that at all. You can use any OS on your computer, and either type of hosting will work for you.
Databases
Both Linux and Windows hosting offer databases that you can use for blogs and websites. The databases are similar and offer basically the same features. The main difference is that Linux hosting uses MySQL and Windows hosting uses MS SQL. While there are some differences between these two, they are basically the same.
Both can be used to hold a lot of information and both are useful for your website. While MS SQL does have some extra features, most common users will be able to use MySQL without any problems. If you just need a basic database, then Linux hosting should be fine. However, if you have specific database needs, then Windows hosting will be necessary.
Crashing and Downtime
When a server goes down, then your website goes down. This can be devastating, especially if you have a busy website that constantly has visitors. While neither server crashes often, there is one that crashes more frequently.
Linux is known for its stability, and it often runs without any major problems. Windows hosting more frequently crashes because it is more complex and it has more things running on it. While neither crashes frequently, Linux is the best when it comes to stability. However, since the difference between these two is rather small, this shouldn't be the only thing you consider when choosing a hosting OS.
Hosting Accounts
Web hosts offer different account types like shared hosting, VPS and dedicated hosting. Shared hosting, since it is less expensive, is commonly only Linux hosting. If you want VPS or dedicated hosting, then you can choose between Windows or Linux. This is mostly because the cost of Windows hosting makes it impractical for most shared hosting environments.
Conclusion
There are many differences between Linux and Windows hosting, but the biggest difference is the programs and programming languages that can be used with the server. If you need Windows programs on your server, then go with Windows hosting. If you need a host that is stable and cheap, then Linux hosting is the best.
Here is a list of recommended hosts for Linux Web Hosting and Windows Web Hosting.