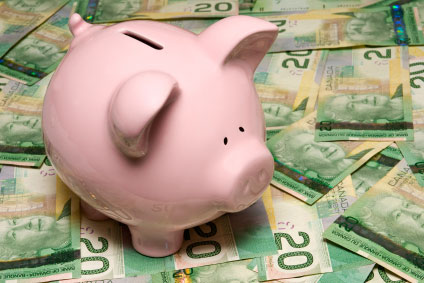 Adding online payment capability to your website is one of many ways to monetize your web presence. With the help of an online payment service willing to process payments from your customers, you can sell your products or services online with ease. You can also accept donations.
To make it work, you need to have a relationship with either a payment processor or an online payment service. The latter is the easier way to go. Below are seven online payment services you can integrate into your site with ease.
1. PayPal
We start with PayPal because they were one of the pioneers of online payments. Launched in 1998, PayPal began as an online money transfer service. Today they offer a full menu of electronic payment solutions including bank transfers, credit and debit cards, and direct-from-account payments.
If you are a fan of PayPal, you might also consider Braintree. The Chicago-based company is a PayPal subsidiary focusing mainly on mobile payments. You can easily integrate it into your mobile-friendly e-commerce site.
2. Stripe
Founded in 2009 by the Collison brothers, Stripe is one of the newest online payment systems on the market. Stripe allows users to send and receive payments online. It prides itself for being very simple to install and get going. In short, Stripe makes APIs (application program interfaces) available to web developers so that they can integrate payment processing into websites and mobile applications. They also allow online business to manage recurring subscriptions and invoicing among other services.
3. Amazon Pay
If it seems like Amazon has their hands in everything these days, it is probably because they do. They offer Amazon Pay which allows people to use their stored Amazon information to pay for goods and services from third-party websites. They offer two different options: standard Amazon Pay and their Amazon Pay Express solution, a less robust option that doesn't require you to run a full e-commerce site.
4. WePay
WePay is an online payment service provider that differentiates itself by offering highly customizable APIs for integration into merchant websites. The service is so customizable that it can be branded. Its user interface can be modified to blend seamlessly with user websites so that it looks like it was built-in from the ground up. WePay works well for e-commerce, crowdfunding, accepting online donations, etc.
5. Coinbase Commerce
Coinbase Commerce is a cryptocurrency payment service that allows businesses to accept crypto as payment for goods and services online. Think of Coinbase Commerce as the PayPal or Stripe equivalent for Bitcoin. As we described in our Coinbase Commerce tutorial, using the plugin or code it provides, you can integrate Coinbase Commerce to your website to start accepting bitcoins or ether for example. Coinbase is also a new company, having been created in 2012, which is understandable since the Bitcoin blockchain, itself, was only launched in 2009.
6. Authorize.net
Authorize.net is another 'oldie but goodie.' It was founded in 1996 as a payment gateway for the burgeoning web. The company is now a subsidiary of Visa Inc. and allows merchants to accept payment via credit card or electronic check. Their service includes a simple checkout solution.
7. Intuit QuickBooks Payments
As you might have guessed, this online payment service is brought to you by the same people who produce the popular QuickBooks accounting software. QuickBooks Payments integrates directly with your QuickBooks Online account and allows you to accept credit card payments for your invoices. It is not a good solution for e-commerce in that it does not work well in a retail environment.
Note that we did not include Google Pay and Apple Pay in this list because of their inherent limits. Google Pay is limited only to mobile payments, so it is not going to help you serve customers who prefer to do their online shopping with a desktop or laptop PC. Apple Pay is only supported by Apple devices. It naturally excludes users of Windows, Linux, Android, and other OSes.