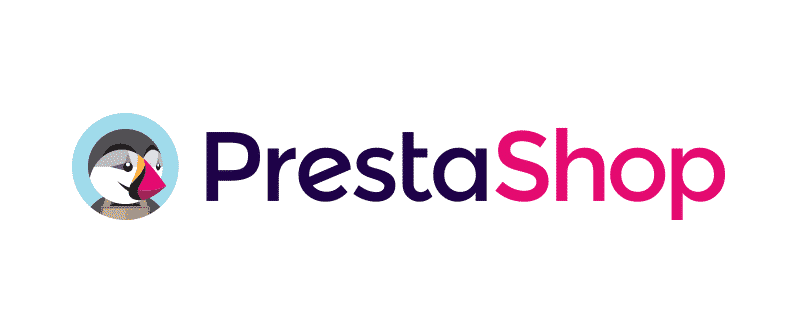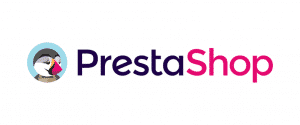 PrestaShop is an e-commerce suite offering a full range of tools for retailers in just about every sector. Whether you sell shoes, cellphone accessories or anything else, a PrestaShop store could be your ticket to realizing your dreams of becoming a self-employed business owner. But first you have to get up and running.
Like so many other turnkey e-commerce solutions, PrestaShop is fairly easy to set up and use. There is a learning curve, but you should have no problem figuring it out if you can use a typical word processor; you do not need any advanced coding knowledge to get the store up and running. You don't have to be an IT graduate to start selling online with PrestaShop.
There are seven steps to getting set up with PrestaShop: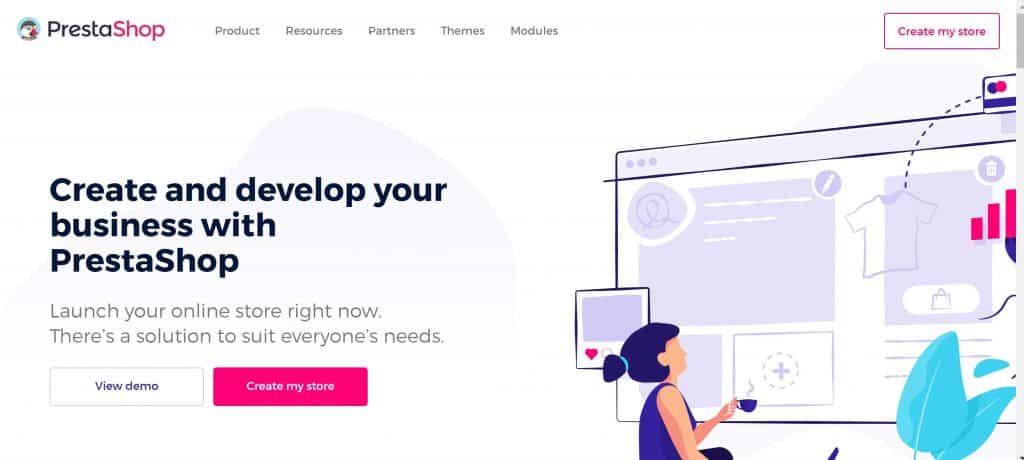 1. Get Your PrestaShop Account
PrestaShop is open source and free, but you still need to have an account to use it. You have two options for doing this. You can immediately establish your account and download the software on your computer. Then you have access to the base platform along with 600 modules at no charge. Your second option is to sign up for a 15-day free trial of the hosted version. That version costs because you are paying for hosting services.
The obvious benefit of the free version is that it doesn't cost you a penny. But you must have your own storage and hosting capabilities, which means an existing web hosting account capable of handling a PrestaShop installation.
2. Choose a Name, Get a Domain Name
Once your account is activated you will have to choose a name for your store. You'll also have to purchase a domain if you don't yet have one; you can buy one through PrestaShop if necessary. We advise against this if you already have a web hosting account as they will be easier to manage by purchasing them through your web hosting company.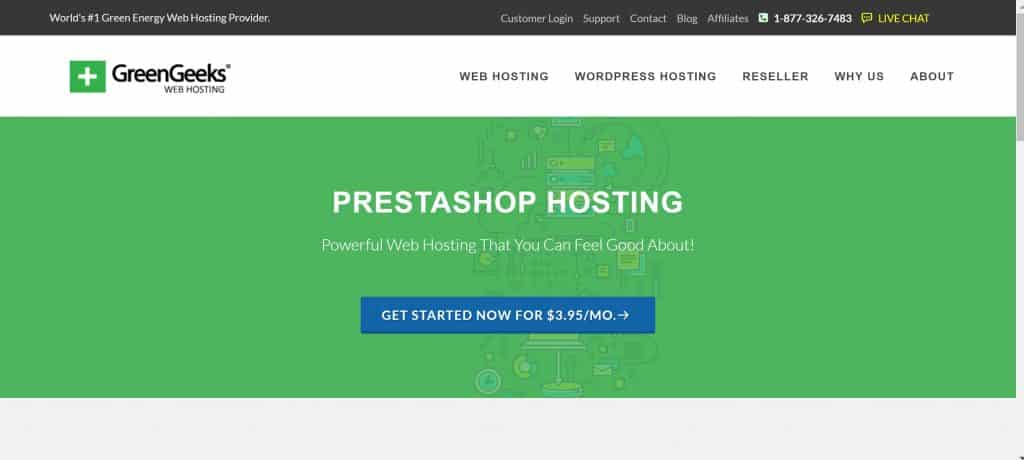 3. Design Your PrestaShop Store
This is where the fun begins. In this third step, you get to design every element of your store from the ground up. Don't worry about not knowing what you're doing as PrestaShop comes with access to hundreds of different themes. Note that some are free while others have to be purchased. We recommend starting with a free theme just to get a handle on how you'd like your site to look. You can invest in a paid theme later to make things look even better.
4. Add Your Inventory
You need to obviously add inventory to your virtual store before you can begin selling. PrestaShop makes the process fairly painless with an easy-to-use product listing tool. You can add as many or as few products as you want to get started, adding more once your store is live. You can remove and modify products as well.
You will probably want to include images with your products. So make sure you're using either manufacturer provided images or high-quality pictures you take yourself. Remember that a picture is worth a thousand words. If your pictures look terrible, they are going to hinder selling rather than help it.
5. Decide on Payment Methods
PrestaShop comes with a built-in shopping cart that supports a full range of payment methods. According to the PrestaShop documentation, their platform currently accepts American Express, Discover, JCB, Maestro, MasterCard, PayPal, and Visa.
Once you choose your payment methods, you will have to configure each one. But again, don't worry. The documentation included with PrestaShop is pretty straightforward, so you should be able to figure it out in no time at all.
6. Decide on Shipping Methods
Just like payment options, you must also decide on your shipping methods. The three most common in the US, for example, are FedEx, UPS, and the U.S. Postal Service. Each service charges different rates depending on geography, package size, and package weight.
If you are so inclined, you might want to offer all three. Let customers decide how they want their products shipped. If you don't want the hassle of dealing with three shippers, do a little research before you choose the one you're going to use.
7. Activate Your Site
You are going to have to activate your site after all the other work is done. This might be the most satisfying part of the process for you. Watching your site go live tells the world that you are open for business. Then it's a matter of getting the word out. By the way, you'll need to integrate your domain name into your store in order to active it. PrestaShop provides an easy-to-use tool for doing so.
One Final Word
Please note that the seven-step process you read here is really just an overview. There are a lot more details involved with installing and setting up a PrestaShop store. All the information you need can be found in the PrestaShop documentation. You can also search the online community for answers to the most frequently asked questions.
Also note that once your store is up and running, it will not magically begin producing revenues by itself. A big part of succeeding online is marketing yourself. So plan to put more effort into marketing than you did setting up your store. PrestaShop is just a storefront for selling your wares. You must still let people know your store exists.