You have gone to all the trouble to create what you think is one of the best Shopify e-commerce sites you've ever seen. You sell what you believe are hot products tailored to the very audience you are trying to reach. And yet, you still have to deal with far too many abandoned shopping carts. First, understand that you're not alone. Second, know that there is a solution through a service known as OptinMonster.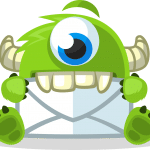 OptinMonster is a company founded by a couple of tech experts who have years of experience in e-commerce and content management systems. One of their tools makes it possible for you to collect the e-mail addresses of people who abandon their carts. The goal is to send them targeted e-mails encouraging them to come back and complete their purchases.
According to OptinMonster, some 75% of all shoppers abandon their carts on first visit. However, following up with a cart abandonment e-mail results in about 60% of them immediately returning to complete a purchase. Some 75% at least come back at some point.
Here's how it works:
1. Sign up with OptinMonster
The first step is to sign up with OptinMonster so that you can use their Exit-Intent tool. The tool displays a quick pop-up when a user's browser detects the intent to leave a shopping cart before completing the transaction. The pop-up includes a message that invites the user to input his or her e-mail address. The e-mail address can then be used to send a follow-up e-mail. As an added bonus, you grow your e-mail list at the same time.
2. Create Your Exit-Intent Campaign
You can login to your OptinMonster account and start creating your first Exit-Intent campaign right away. The software will help you design a pop-up that's perfect for your site. It will help you create the rules necessary to activate the pop-up and link it to targeted URLs on your site.
3. Set up Your E-Mail Address
Next, you set up your e-mail address to receive the information collected by Exit-Intent. It can be an e-mail address linked to an automated tool that builds your e-mail list with every new address sent. If you prefer, it can be an address that lets you receive the data so that you can manually build your list. Setting up your e-mail is as easy as entering the Integration section of the OptinMonster site.
4. Embed the Code

Finally, you will embed the OptinMonster code directly into your Shopify site. OptinMonster's platform guide shows exactly how to do this. Once embedded, the Exit-Intent tool will begin collecting e-mail addresses whenever a potential customer abandons his or her shopping cart.
The whole point of this is to follow up with customers rather than just letting them go by the wayside. It may not increase your sales in the short term, as you will need time to develop a good e-mail campaign that speaks to your customers. But once you figure out why they are abandoning their shopping carts, you can take corrective action. That's when OptinMonster and the Exit-Intent tool will really begin to pay off. You'll have fewer abandoned carts and higher revenues as a result.